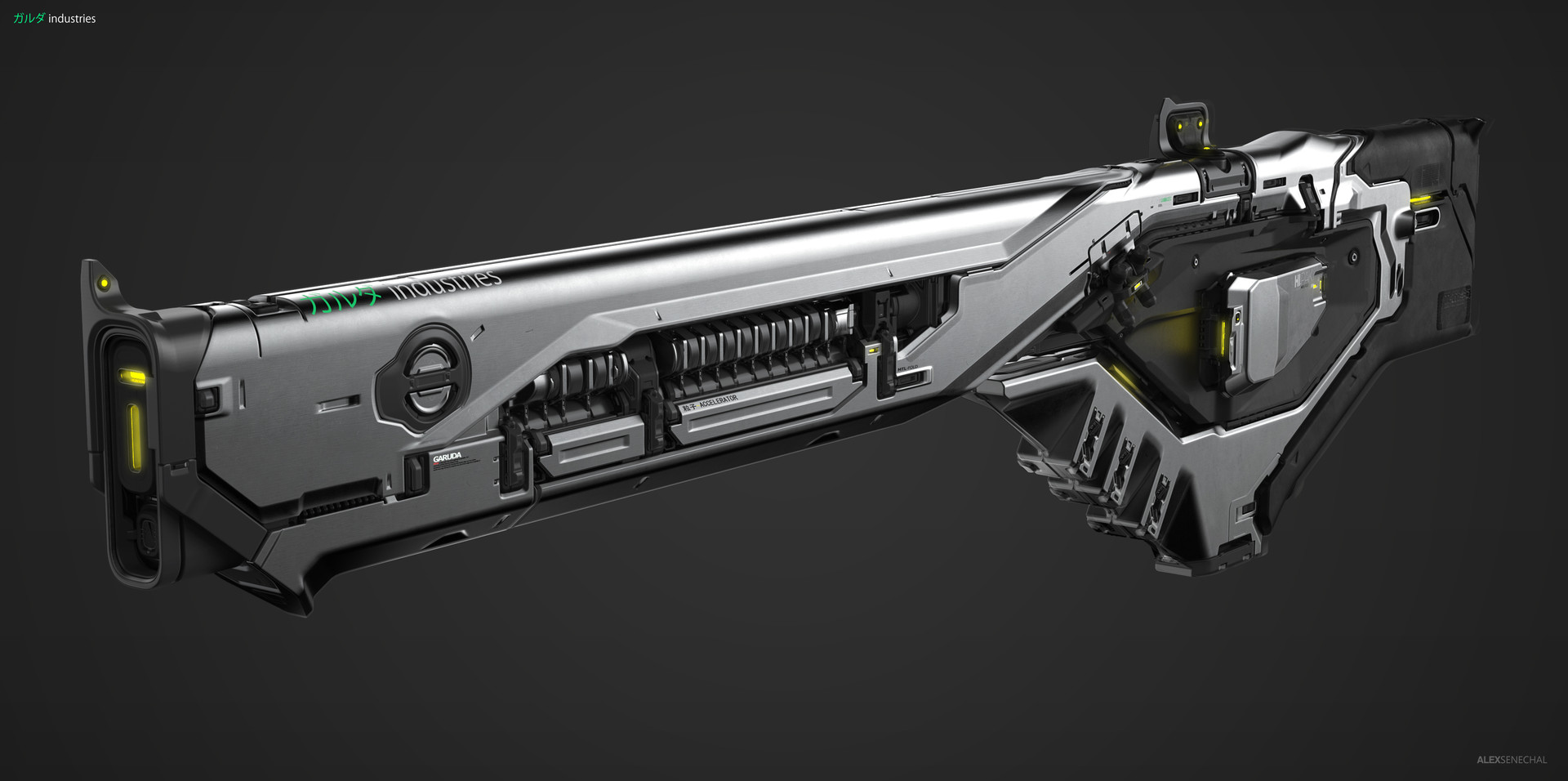 OUT OF CHARACTER INFORMATION
PRODUCTION INFORMATION
Manufacturer: Valkori Technologies.
Model: K07-E7 Blaster Rifle
Affiliation: Open-Market
Modularity: Minor
Production: Mass-Produced
Material: Blaster Components, Durasteel.
Market Price: 1,500 credits.
TECHNICAL SPECIFICATIONS
Classification: Blaster Rifle
Size: Handheld
Length: 1.32 m
Weight: 4.8 kg
Ammunition Type: Power Cell, Gas Canister.
Ammunition Capacity: 40 before a recharge period of 5 seconds. Individual power cell last depower by a small amount ever recharge period, losing lethality around 600 shots and ceases to function at 640 shots before the power cell needs to be replaced.
Effective Range: 150 metres up to a maximum of 360 metres.
Rate of Fire: Can swap between fully automatic, burst, or single shot.
SPECIAL FEATURES
Auto-Coolant: When the rifle overheats from prolonged use, the length of the barrel folds into two separate parts that raise vertically to allow it to cool down and prevent damage to the weapon lasting for a recharge period of 5 seconds though time can be prolonged or shortened depending on climate.
Stun Setting: The weapon can be set to a stun setting for use in-nonlethal combat.
STRENGTHS & WEAKNESSES
Strengths:
(

+

) Blaster Rifle: Though a bit stronger than the normal rifles, it still has most of the traditional strength and weaknesses of a normal blaster rifle.
Weaknesses:
(

-

) Overheats: When in prolonged use the weapon must raise it's barrel to cooldown before firing can continue, replacing the need to recharge or reload the weapon for a longer period of time. However if the cooling barrels are jammed or otherwise prevented from opening and in rare cases can cause the weapon to explode. This is also affected by the weather in extreme cold the weapon can go down to a recharge period of 3 seconds but the Power Cell wears faster only lasting around 320 shots and in a zone of extreme heat the recharge time goes up to 8 seconds.
DESCRIPTION
Originally created by Valkori Technologies for the express intent of being used by local forces, the company has recently forayed into external business ventures. The first step of this was to increase the size of production of their most produced weapon, and ship them off-world to other business' and markets. The weapons can be found in a variety of combat; ranging from local police faction that use variations with a smaller power cell that makes them more suited for a local police organization than open warfare. However most of the weapons are used for militias of any size, being found in most combat functions of the Zakuul government. Since the gun uses a cooling system in place of traditional reloading or recharging systems it allows for a lighter carrying load on soldiers, allowing the to be less overloaded in combat situations and having more free use of movement.