R2-ZKA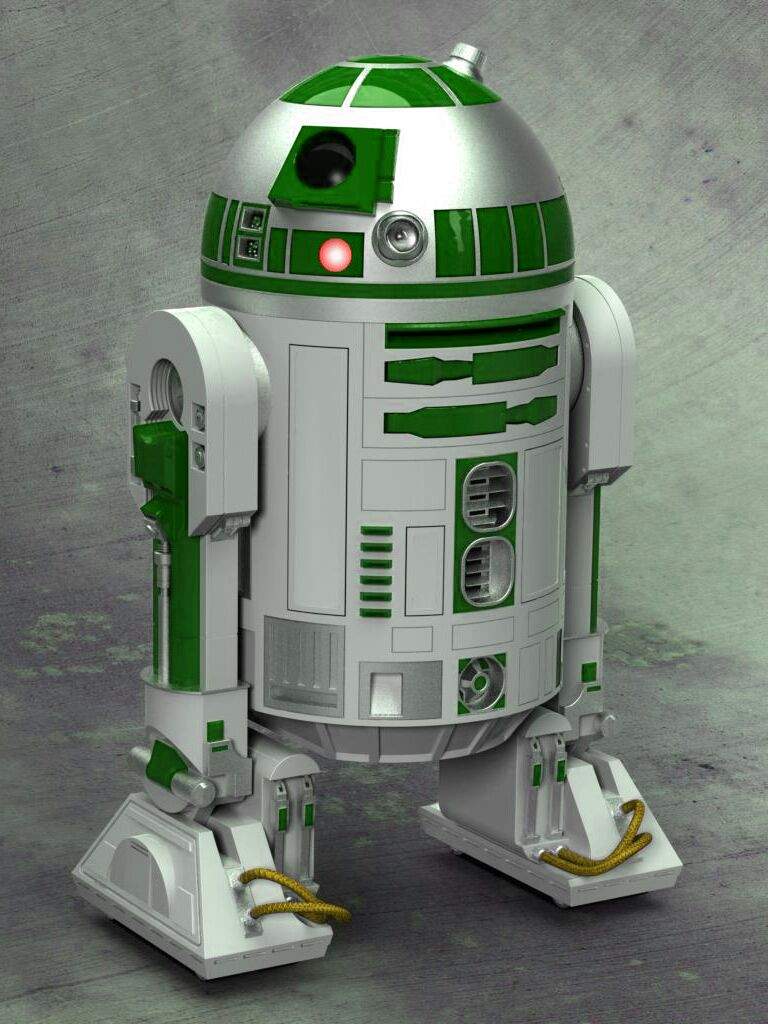 OUT OF CHARACTER INFORMATION
Intent: To provide an RP companion, assistant and comedic companion to Kaine Australis
​Image Credit: Link
Role: Assistant, companion, friend, ally.
Links: R2-series
PHYSICAL INFORMATION
Age: 70
Model: R2
Appearance: Green and white exterior, standard R2 accessories and external appearance.
SOCIAL INFORMATION
Name: R2-ZKA (Zeka)
Loyalties: Kaine Australis
Notable

Possessions

:

Is the usual storage place for Kaine's lightsaber when not in Kaine's possession.
Personality: Cheeky, resigned that his master isn't as bright as he is, enjoys teasing Kaine.
Combat

Function

: Assistance and technical wizardry. R2 units aren't built to fight. He can however fly most craft with a degree of skill, at least enough to take off, navigate and land.
HISTORICAL INFORMATION
Zeka was gifted to Kaine by his mother after he departed Mandalore for Borleias to join up at age 13. Kaine resented having what he saw as his mother's chaperone and spy along with him, but he relented out of respect for her. The first time they saw combat together, their shared fear and experience bonded them, and for decades Zeka and Kaine have had a brotherly, familial relationship.

Zeka's personality has grown markedly more ornery over the years, even with partial memory upgrades and maintenance, as is the tendency with R2 units who do not undergo regular memory wipes. He has been with Kaine on most of his campaigns across the galaxy, seeing more combat than many more advanced combat droids, overwhelmingly alongside Kaine in starfighter combat, where their teamwork is at its finest.

In a spacecraft, Zeka allows Kaine's unorthodox and often dangerous tactics to have a chance of success, forcing starfighter systems to do things they were capable of, but were never designed to do. Their partnership has kept them alive through combat with the galaxy's most deadly fightercraft, including the dreaded Yuuzhan Vong coralskippers.
Edited by Kaine Australis, 16 February 2018 - 09:58 PM.