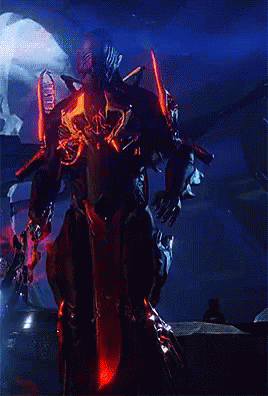 OUT OF CHARACTER INFORMATION
Intent: To serve as Darth Aegis' personal guards.

Image Credit:

Source

Role: Guard
Links: The Resolute These guards will be guarding the Emperor of this faction, Darth Aegis.
GENERAL INFORMATION
COMBAT INFORMATION
Availability: Unique

Deployment: Limited.

Strengths:

Elite:

The Resolute Guard are the best Darth Aegis and his faction have to offer. They have been specially trained by the best of the best in many fields. Several guards can defeat even masters of the force if needed.

Resourceful:

Due to their training, these guards are willing to use anything and everything available to them to protect their master. The guards have been trained to "scan" an area when entering it to know what can be used.

Cloned:

Due to the guards being specially cloned and genetically created for their duties and loyalty, they lack too much free thought. Their minds are only capable of tasks that relate to their duty of guarding. This keeps them concentrated.

Weaknesses:

Limited:

The guards are extremely well-trained after cloning. This causes lots of time to be spent in their creation. They take many resources to be created and trained, which makes them unable to be mass-produced.
Ineffective:

The guards are not force-sensitive, which means they are not as strong or effective with their lightsaber pikes as a force-sensitive user would be.

Force Weakness:

No guard is force-sensitive, and they are weak to the force. The only thing they have to protect them from the force is their mag boots, which hold them to the ground. This makes even the most basic force-sensitives able to beat them if they manipulate their abilities.

Zealots:

The guards are willing to go as far as death of themselves and their allies for the life of their master.

Description: Around the beginning of "The Resolute", Darth Aegis quickly realized his enemies would be keen to attack. His army was already being cloned, so he decided a special unit should be cloned as well. Units used for guarding him. Aegis tasked his best scientists and engineers to create a genetic template of the best guard they could, while he had equipment produced. These guards were then cloned on one of the many cloning facilities he owned, where Aegis' best men would train them further.
Edited by Darth Aegis, 16 February 2018 - 05:19 PM.