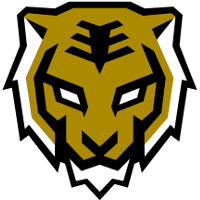 OUT OF CHARACTER INFORMATION
Intent: To produce a Mass Produced Product for Imani Corp and a useful pet for tech enthusiasts.
Image Source: Robert Chew FB
Canon Link: None
Restricted Missions: None
Primary Source: None
PRODUCTION INFORMATION
Manufacturer: Imani Corp.
Model: LH-Kufu Monkey Droid
Production: Mass-Produced
Affiliation: Open-Market
Modularity: Yes
Material:
TECHNICAL INFORMATION
Classification: Second Degree
Weight: 4.5 Kg
Height:

​ 1.6 Meters from head to tail tip

Body length: .68 Meters

Movement:Quadrupedal and Repulsor (Belly)
Armaments:

​Light Blaster - Mouth

Electro-Shock Prod - Tip of Tail

Sharp Teeth/Claws

Misc. Equipment:

​Aural Sensor

Video/Audio Recorder

Voice Modulator

Holo-Projector: Back

Retractable teeth and claws

Micro Solar Panels

Gabonna Memory Crystal

Printer: Under the Skull

Multi-Vision Photoreceptors (Night Vision, Heat Vision)
SPECIAL FEATURES
Advanced Voice Modulator: Can mimic any sound or voice it hears

Heuristic Processor: Allows the droid to organically learn as time goes on without the usual aberrant behavior attributed to droids that don't get regular memory wipes

Data Converter/Transmitter: Converts visual and audio data into a proprietary type of file and transmits it over long distances to Imani Corp. Droid Coordination devices

Mapping Software

Biomass Converter
Strengths:
Mimic: Can mimic and confuse enemies by reproducing almost any sound it hears. These sounds are then stored.

Cute: Its a super cute and slightly cuddly companion droid

Mobility: Flexible joints, a small repulsor for short bursts of movement, and a prehensile tail give the Kufu Monkey Droid incredible movement abilities.

Explorer: Able to store a variety of sounds, tastes, chemical compounds, mapping data and a variety of other information important to the explorers and share it to Imani Corp. Droid Coordination devices and, with some tweaking and slicing, to other
Weaknesses:
Weak Armor: While the ​Terenthium-Desh alloy is effective in making the Kufu Monkey Droid extremely light, anything more than a stun bolt can severely damage or destroy the droid

Waste Management: Because the Kufu is most often bought as a pet and eventually discarded, many Kufu live in the wild of Zanj and have become a pest to locals of the planet.

Limited Space: Because the Kufu droid was so small, it wasn't able to pick up other vision modes or other smaller features common in scout droids, instead focusing on features that would make it a fun companion or pet.
DESCRIPTION
The LH-Kufu Monkey Droid, or simply Kufu for short, was one of the first and most popular droid designs developed by Imani Corp. Based off of a now extinct species of monkey they were originally developed in order to physically re-create and study the animal's behavior. However, after one of the developing scientists took one home in secret as a pet the secret study was leaked into the open. Droid's rights activists stormed the compound where they were being developed and freed several thousand into the wild. Those original Kufu were not nearly as advanced as the current ones in circulation though and many were kept as pets. Seeing the market for both commercial use and private use, Imani Corp. would develop several variants of the Kufu droid each catering more and more to the hobbyist explorer, a common demographic on Zanj as the planet is dotted with ruins and unexplored jungles and caves all over the planet. They would keep their core programming, making the basis of what would become Imani Corp's unique droid brain coding which made their droids act in almost unsettlingly natural ways.

Because the Kufu is so popular new models are made almost every other year, with slight improvements to the software, power drain and other minute details that rich tech enthusiasts of Zanj flock to, leaving a large population of Kufu either deactivated in landfills or left out in the wild and in cities. The Kufu have essentially integrated into the wildlife of Zanj and become a pest in cities and a part of the animal kingdom in the wilds to the point of often being mistaken as prey by many of Zanj's predators. Because of the way they are constructed, they are easily fixed and modified, leading some raiders and bandits to modify them with more powerful lasers, varied teeth such as gold, diamond tipped, and even poison tipped and Kufu in the wild that have formed groups will often attack other groups or scavenge deactivated kufu to find parts to repair themselves or others in their group. Because of the biomass converters, they not only have the option of solar power but also ingesting the same fruits and plants that the monkey the droid was based on was believed to eat. They also could eat small insects and small lizards which would also recharge their power packs, essentially allowing the droids to run for thousands of years before their power pack finally failed or became corrupted, making the part a valuable resource for traders and scavengers.
Edited by Njau Imani, 14 February 2018 - 09:12 PM.