OUT OF CHARACTER INFORMATION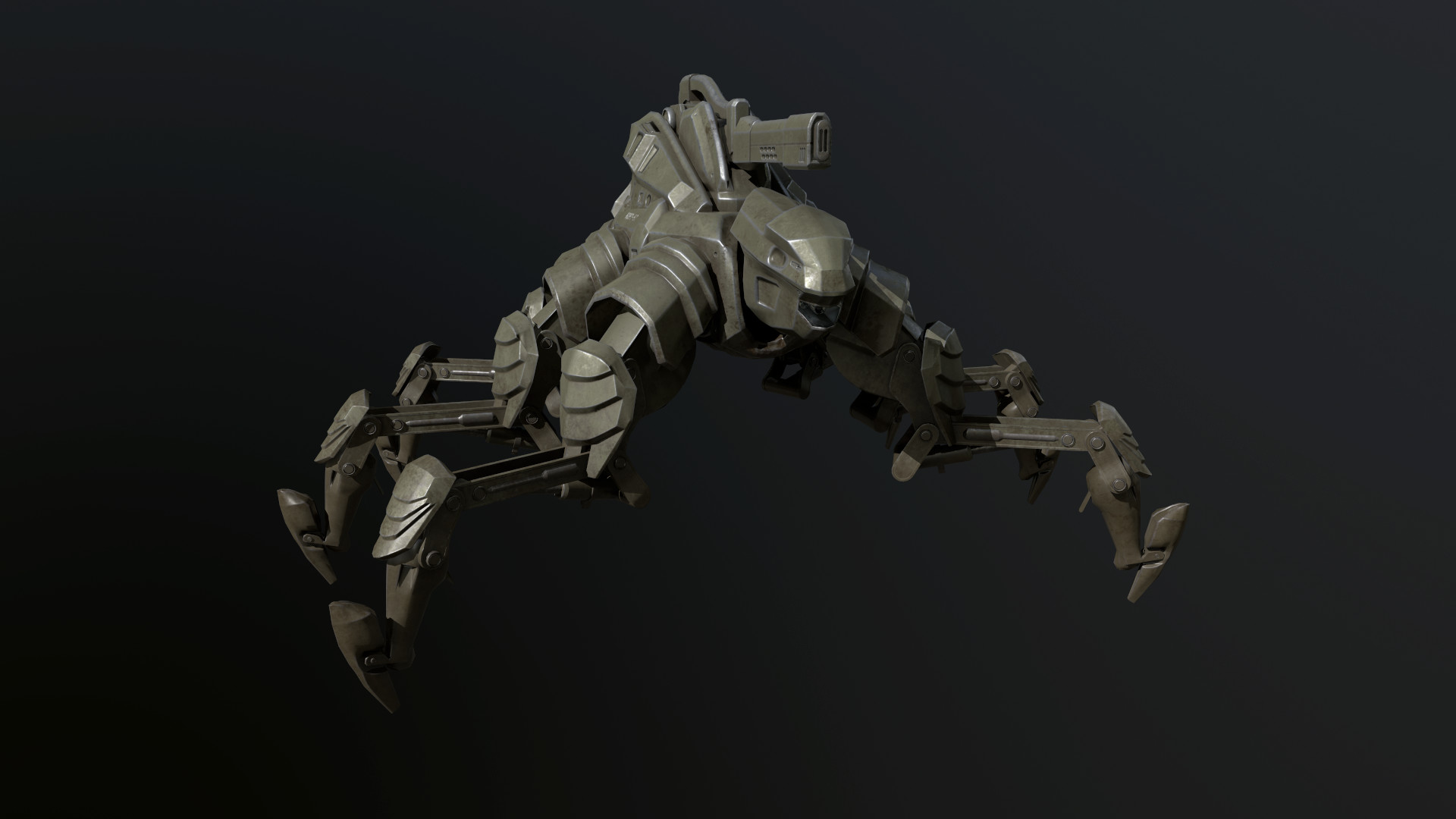 PRODUCTION INFORMATION
Manufacturer: CIS , Mandalorian Empire
Model: Ant droid
Affiliation: CIS, Clan Australis
Production: Minor
Modularity: Blot colour -

purple

Material: Durasteel, droid components, blaster components.
TECHNICAL INFORMATION
Classification: Fourth Degree
Weight: 65kg
Height: 0.8m
Movement: Hexapods
Armaments: Blaster Cannon
Misc. Equipment: Shield, scanners
SPECIAL FEATURES
Blaster Cannon on it's back
Shield
Scanners
Strengths:
The droid has good aim its blaster.
The droid has scanners so it can see hidden weapons
It has shields to allow the droid to last a few shots from Ion weapons
Weaknesses:
It is vulnerable to Kinetic attacks
Slow - even with six legs it is still a slow droid due to the blaster cannon on it's back
DESCRIPTION
The Ant droid was built to assist the militia of the CIS, particularly the science division. It is based of designs for the original spider droid only smaller. Rex added shields and scanners to assist it in it's task of holding problematic sectors or defending military or government instillation. Thanks to the shields it is able to take Ion shots that would destroy most droids. It has sensors to detect any hidden weapons on people or droids. The blaster cannon does a lot of damage but also makes the Ant droid heavy and slow. It is also more vulnerable to Kinetic attacks due to it's weight. The bolt is coloured Purple.
Mod request 25.4.2018
Edited by Zef Halo, 25 April 2018 - 12:08 PM.
Mod req 25.4.2018