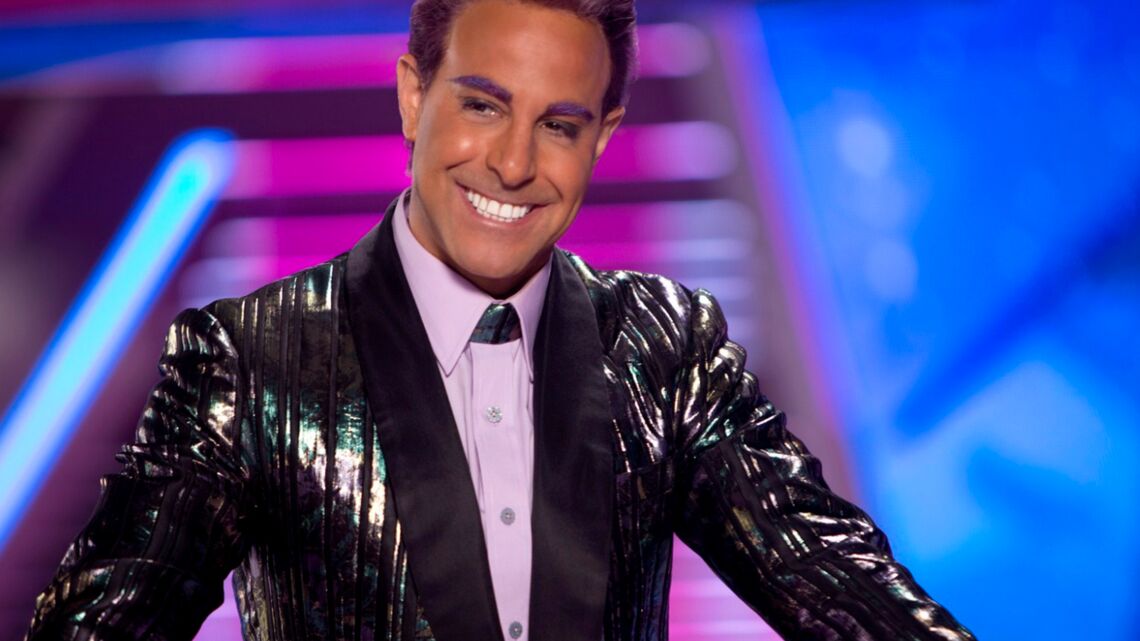 "Welcome to the first annual Star Kart! Today's race is for the Commenori Cup! I am your host Ernest Glickerman."
He leaned in forward to the cameras.
"Now I know what you are all wondering. How could I get my hands on that fine trophy and place it on my mantle for EVERYONE to see? Well wonder no more!"
Glickerman laughs and flashes his trademark smile.
"All that you have to do is sign up for the Star Kart race, which you can do so now, pick out your ship of choice from the three available and WIN!"
He leaned back in his chair.
"Now I know what some of you might be thinking.
It's just some hunk of metal. Why would I go to such effort for that? Well the top prize is not just the trophy and bragging rights. Oh no! The winner also recieves 100,000 credits...and....one of the Star Racers of their choice! That's right! And who wouldn't want one of these slick babies?"
The camera switched to showcase the first Star Racer as his voice was heard in the background.
"Now here we have the Delcon X. Much like the X-Wing, it is designed to be highly maneuverable. Both moderate in speed and acceleration, the Delcon X is perfect for those that love tight corners and strategic flying."
Again the camera switches. This time for the second Star Racer.
"And here we have the Titan 547. This Star Racer is a little clunky, but really can pack a punch when you get her going. Maneuverability is moderate, acceleration is moderate, but it can out pace any Star Racer out there and take a beating while it does so."
Finally the camera switched to the third Star Racer.
"For the thrill seekers out there, we have the Gosper 1. Sleek in design, it is built for speed!
You wanna quick jump on your opponent? Then this is your Space Racer. The Gosper 1 is high on acceleration, and moderate in speed. However it lacks in maneuverability, so whomever pilots this one had better be quick in their calculations or they'll miss their turn and exit the course."
Ernest Glickerman's face appeared once more with his trademark smile.
"This isn't some planetary race, mind you. This is Star Kart! The course is in the stars! The course is readily marked, so neither of you can get lost. However, there will be time penalties removed for going off course. Along the 8 series of turns, you'll find hyperloops that'll give you that little extra burst of speed. Now here's where it can get a little dirty...each Star Racer is equipped with 3 EMP devices that you can drop in front of your opponent and take them out for 5 seconds. If timed correctly, you can give yourself a great advantage. So sign up now!
And tomorrow...The Star Kart officially begins!!"
Edited by Lady Kay, 06 July 2018 - 04:36 PM.