Bryn'adûl | Drone Commander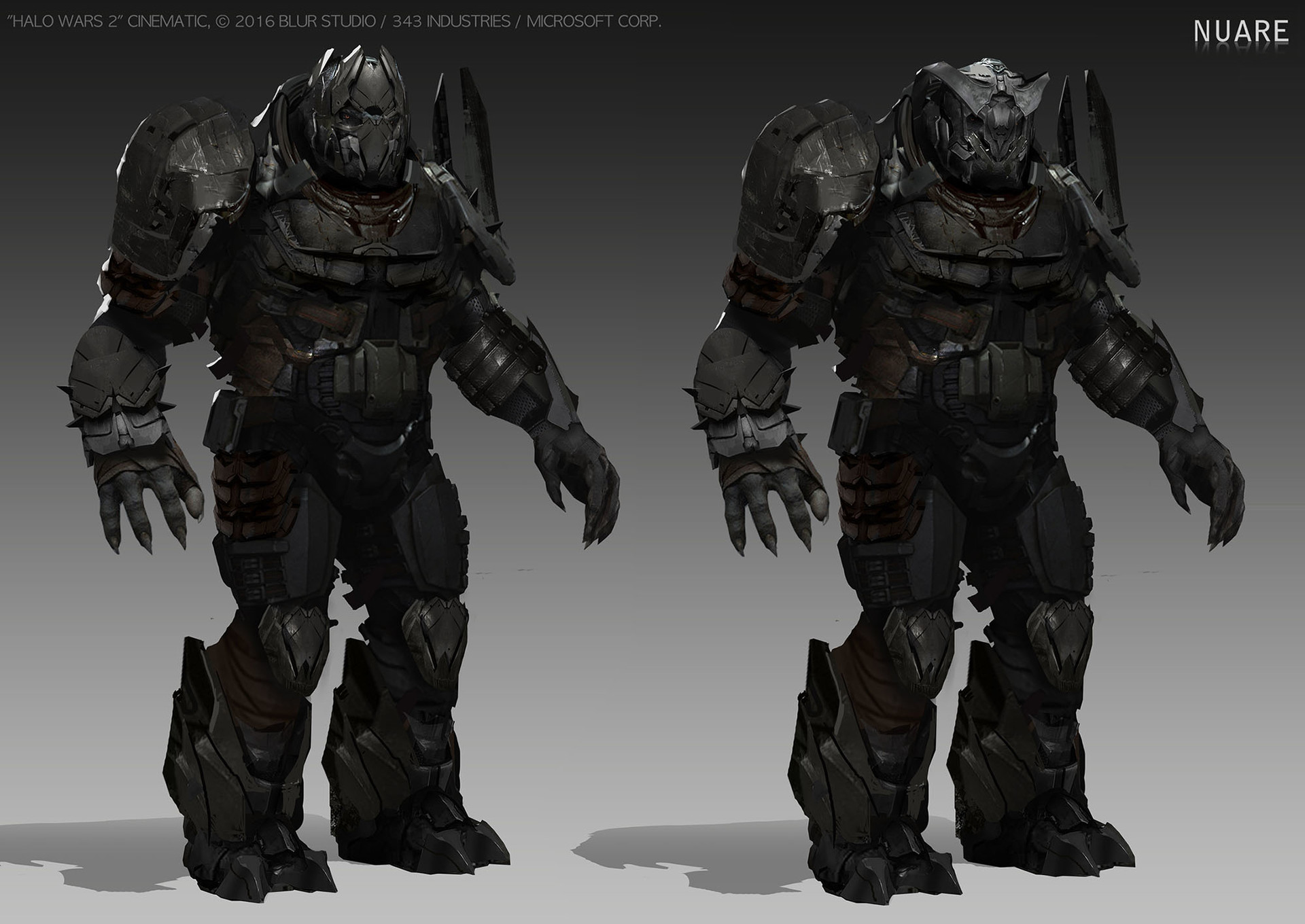 ~~~~~~~~~~~~~~~~~~~~

OUT OF CHARACTER INFORMATION
Intent: To update the Section Commander to be in line with the Bryn'adûl as of current affairs.
Image Credit: X
Role: The Drone Commander does as his name implies, these are low level Baedurin Bryn'adûl who oversee the Drones.
Links:
GENERAL INFORMATION
Unit Name: Drone Commander
Affiliation: The Bryn'adûl
Classification: Infantry Officer
Equipment:
Description: Towering Brutish warriors, Commanders of endless Hordes of savage Drones. The Drone Commander is a strong and proud Baedurin Warrior, typically standing at eight feet in height - these warriors tower over almost all. Their strength eclipsing that of almost all humanoid species, including wookies. They are powerful creatures, and at their most dangerous up close.
COMBAT INFORMATION:
Unit Size: Medium
Unit Availability: Uncommon
Unit Experience:

Veteran

Combat Function:
Strengths:
Formidable Form: The Draelvasier overall as a species can be considered tough. The Draelvasier like their host Tathra have a hefty constitution with strong bones and durable skin.

Stature: almost all members of the Draelvasier are tall beings. Their average height being much higher than that of humans, gaining them advantages of reach and gaining agility with greater ease.

Brute Strength: The Baedurin are the toughest and meanest of the races, by average being much stronger than an average wookie, roughly sixteen times stronger than humans. They are tall and hard to kill.

The Scarring: As part of a warrior's rite of passage in the Baedurin, they must undergo a scarring of their whole body. Hardening their skin to become tougher to break. They don't bruise easily, and feel little blunt trauma.

Industrious Mind: The more intelligent among the Baedurin think mechanically, they are capable tacticians.

Leader: The Drone Commanders are charged with the endless pursuit of glory, they lead hundred into battle and over the years have become elite tactical Commanders.
Weaknesses:
Slow Coach: Due to their lumbering muscle mass, the Baedurin are notably slower than the other two races. They have low stamina and can't run very far. This also mitigates their flexibility.

Cold Feet: The Baedurin have an incredibly low tolerance for the cold, their bodies run on fire. If their bodies are exposed to the cold weather, they will eventually short circuit and die.

​

Bigger Target: Stealth isn't quite so easily achieved by the Draelvasier, their bodies are heavy and weighted, powerful. But this also means that they can be heard or seen coming from miles away.

Temper: As with their predecessors, the Draelvasier feel their blood boil at the smallest slight. They are impulsive and quick to anger. Which can often cost them a fight, or make diplomacy difficult.

Infrared Vision: Draelvasier have infrared vision, seeing through heat. This can be a problem with explosives in combat, as high exposures of heat will blind them temporarily. This also has other disadvantages as it makes it difficult to differentiate the heat signatures of various targets. Additionally infrared vision also makes the understanding of new technology and battlefield aesthetic clues more difficult to understand. Enemies that disguise their heat signatures are also much harder to detect by Drone Commanders.
HISTORICAL INFORMATION:
Over the last better part of the decade, the Drone Commanders have been reorganised to take on more responsibility, as both the role of the Bryn'adûl militarily and the individual groupings have grown in complexity. The Drone Commanders have become elite warriors over the last five years of endless war, growing in power and savagery as the years pass on.
Edited by Tathra Khaeus, 04 April 2019 - 06:59 PM.