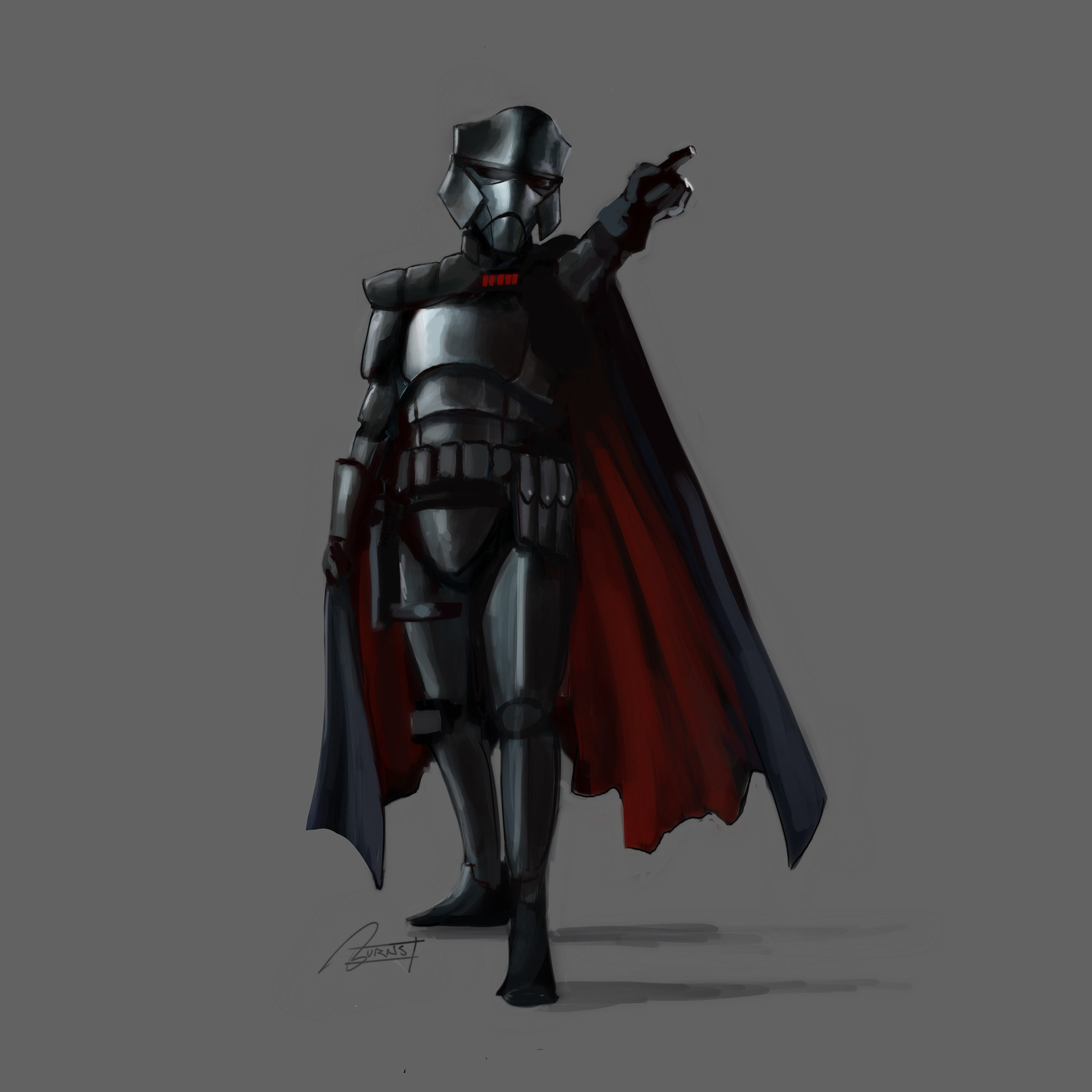 OUT OF CHARACTER INFORMATION
PRODUCTION INFORMATION
Manufacturer: Don Delfino
Affiliation: Don Delfino
Model: N/A
Modularity: Yes

Production: Unique

Material: Chromium
TECHNICAL SPECIFICATIONS
Classification: Anti-Blaster
Weight: Light
Resistances

High
- Blasters High
- Kinetic: Low
- Lightsabers: None
- Other: Very Low
SPECIAL FEATURES
Flight Suit style life support and vaccume seal
Strengths:
Can deflect blaster bolts
Weaknesses:
Weak to lightsabers

Weak to kinetic
Description: Don's armor was hand made himself to best accommodate his body and features. His main chromium armor is underneath the large clothes he wears. The black painted armor is quite effective at protecting Don against blaster small arms fire and a moderate amount heavy blaster fire. He had acquired this armor after the fall of the Galactic empire it became a sort of icon of his.
The suit of armor is pretty similar to a TIE Fighter pilots armor in that when needed can provide Don with life support and a vaccume seal to keep himself safe if he finds himself caught out in space. Allowing himself to be rescued of put in such and unfortunate situation. The helmet of the suit also comes with a sort of night vision for the HUD do deal with his natural poor low light sight.
Edited by Don Delfino, 09 October 2018 - 03:07 PM.