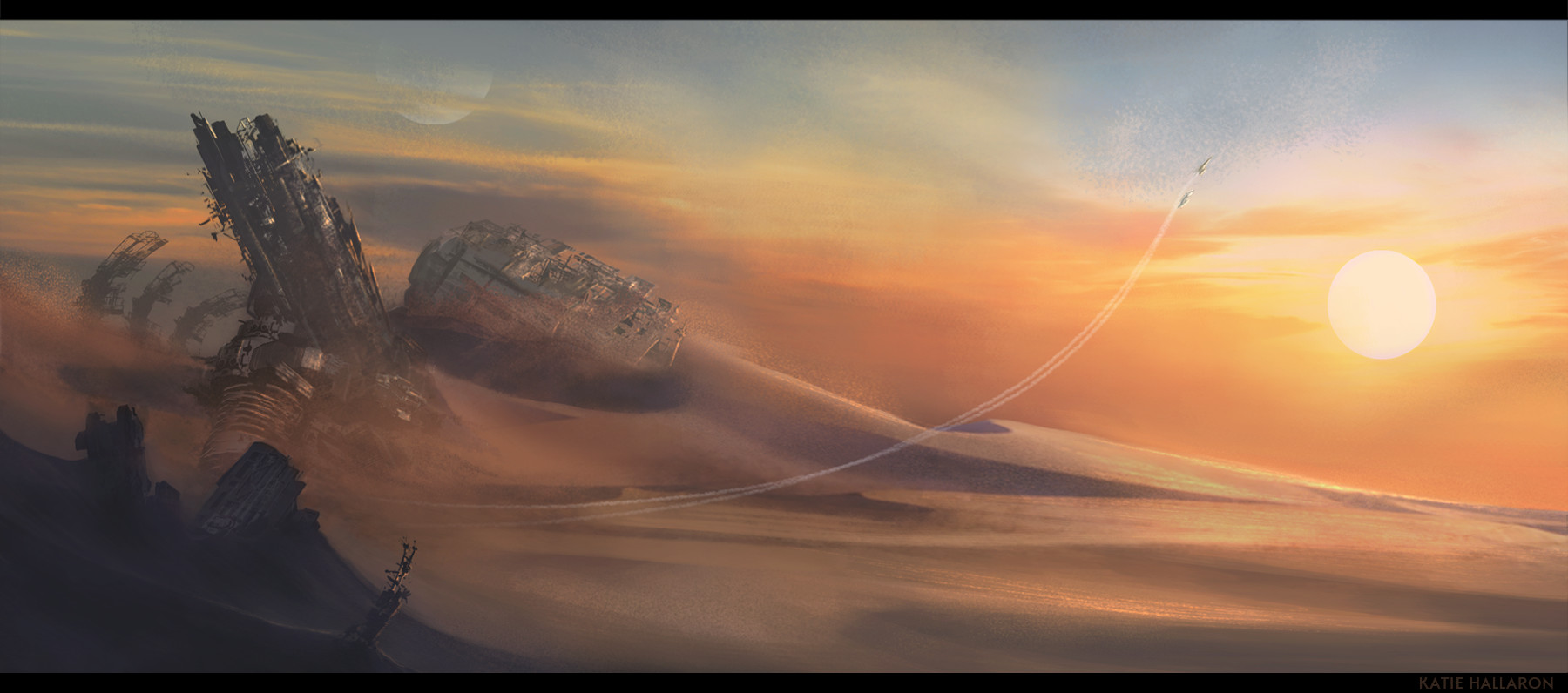 Over 800 and a half years and there was still worth while junk on the planet. Seriously, say what you want about the Galactic Empire but at least they indirectly allowed Cao to make a living. Creating so much hardware only to leave it all in the sand would probably be considered irresponsible anywhere else. But here, let's just say people wouldn't be here if there wasn't any. As the desert began to cool with the sun going down Cao could leave the door and windows to his forge open to let out some of the pent up heat and let in the cooler desert air. On his little estate and in his forge Cao hammered away on the metal today's scavengers had delivered to him. The sound of metal on metal being the only noise to cut into the air on this night, as well as many others.
I was tiresome work, but it was good for him he thought. I allowed him to kind of turn off his mind and let time pass without dwelling on the past. It was like a drug for him almost, a drug to make him forget, if even temporarily. It was that "meditating", which he always thought he was doing wrong since it never calmed him down. If anything it made him angry. He heard that an angry user of the Force was a Sith, does that mean he's a Sith? No, he can't be, but as far as he can tell he ain't no Jedi. At least from his understanding of what a Jedi was. He doesn't thing he could ever be one, he believed he was too far gone.
It was then Cao realized his work was slowing down. He had to wave these thoughts away from his mind, at least for now if he wanted to complete his work. After that he can ruminate all he wants, and suffer another nightmare because of it. Having one once a week was normal right?