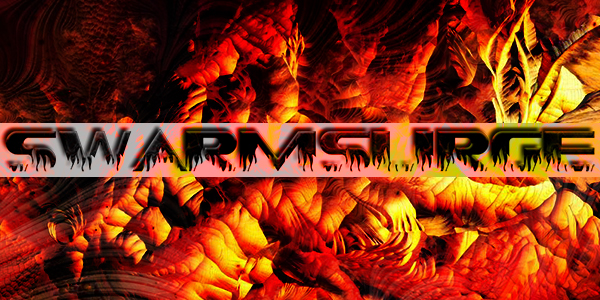 Objective Three:
System Pass | BYOO
Dust. Orange particles in a cloud. Obscuring light and sound. Entering the system and spilling forth. One centralised mass. There was tension, the force rang out in a cry. As it spewed closer to one of the Revenant Armada ships. The ship turned its guns towards the cloud. What was it targeting, little could be seen? Maybe they knew something the wider galaxy should probably take note of. Blasts, fire in the sky. A thousand guns meeting the threat. Impacts all over what lay beneath. The structure and hive armor that surrounded what it was took a beating.
There was a blip across all radars. That something was moving through the system, rotating very slowly. As big as a stardestroyer. Within the orange dust cloud, you could barely make it out. A single dark asteroid with a few
Greater Terminus Purrgil
around it. Maybe they had pushed it here, maybe they had just hitched along for the ride, shot forward by something bigger. Dark
mineral structures
surrounded everything, the space whales and the asteroid both. Sharks more than whales, gigantic beasts as big as a cruiser and armed with the first signs of rudimentary chemical weaponry, alongside reinforcing Terminus Armor.
The asteroid was about the size of one of the targets ahead of it. It kept coming, kept coming, and rolled straight into the star destroyer's bridge, ripping and gibbing the hull. With a flash of explosive light the two bodies collided. Chunks of the asteroid in the cloud fell away, the stardestroyer groaned and explosions rocked the top of it. It slowed the asteroid's trajectory to almost a stop.
Then…
Orange Creatures poured out of the bottom of the Hive Roid. By the thousands. Hungry creatures. Heading right for that unfortunate ship. Probably best to stay clear.

Minor SpaceSurge.
Edited by The Hive Mind, 15 February 2019 - 02:36 PM.