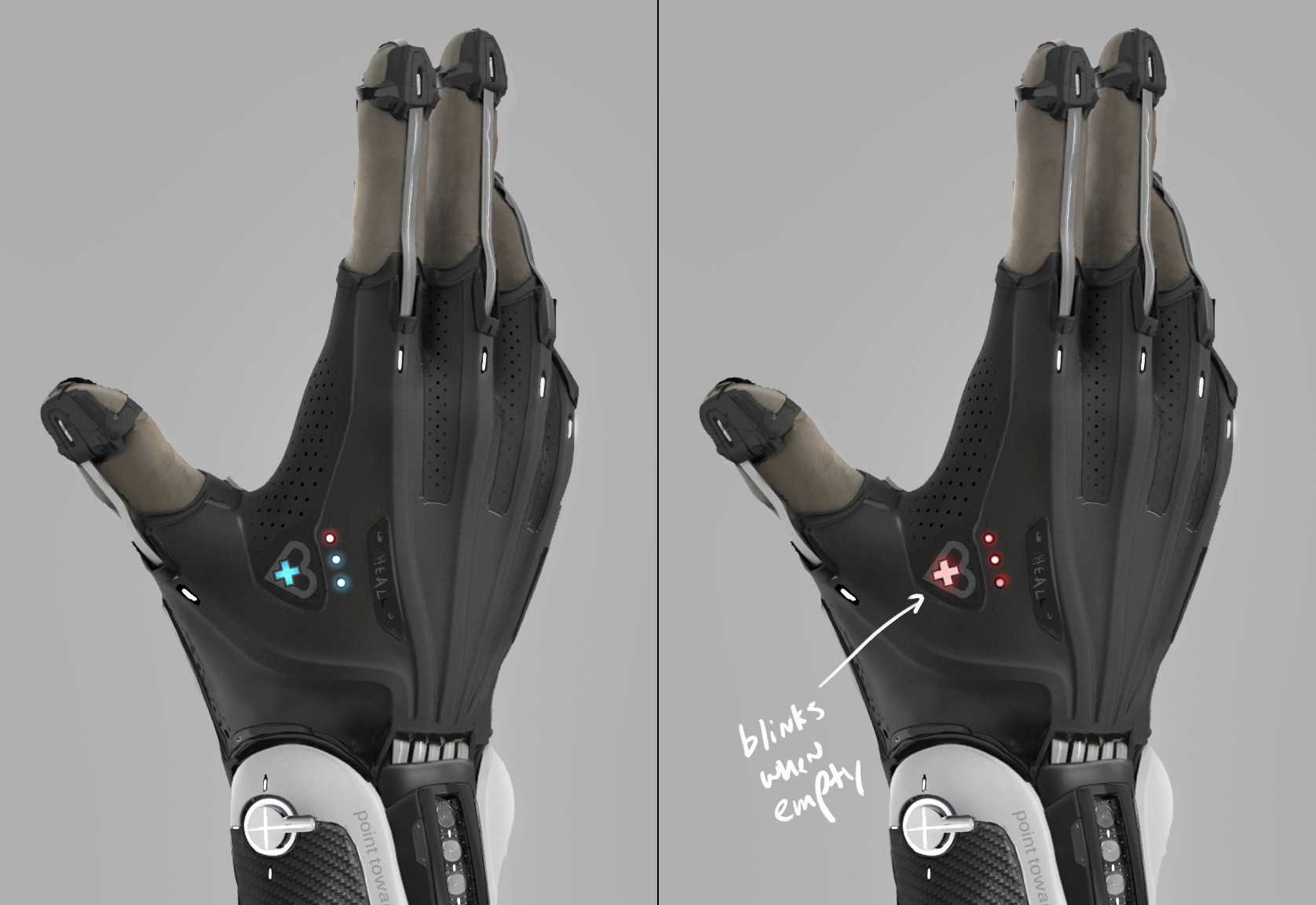 OUT OF CHARACTER INFORMATION
Intent: To modify the Ri Qorit device for Voph's personal use
Image Source: X
Canon Link:
Primary Source: Ri Qorit
PRODUCTION INFORMATION
Manufacturer: Voph, Jaeger Solutions
Affiliation: Voph
Model: ND-012.1 "Ri Qorit" Ysalamiri Neural Disabler
Modularity: No

Production: Unique

Material: Computer Components, Signal Amplifier, Faraday Cage, Combat Deionizer, Duraplast Plating
SPECIAL FEATURES
Anti-Ysalamiri Generator
Radiation Emitter
Radio Wave Emitter
Targeting Package w/ Auditory Cues
Strengths:
Radiation Emitter: The updated Device carries a Radiation emitter tuned to alter the environment within a Ysalamiri nutrient bubble, turning the bubble toxic to the occupant.
Radio Wave Emitter: Voph maintained the original Radio Wave emitter design, for general use against ill prepared opponents
Duraplast Plating: Voph abandoned the Durasteel design of the original in favor of Duraplast casing, significantly increasing the device's already considerable EMP defenses.
Signal Amplifier: Though the power pack is only good for a few charges, Voph has installed a signal amplifier onto the device to attempt to override energy shielding protecting the Ysalamiri target.
Targeting Package: The device carries a small targeting package that can lock on to a power source and provide auditory cues to assist the wielder with aiming.
Weaknesses:
Radiation Hazard: While the Radiation emitter is equivalent to an X-ray machine, extended use can cause harm.
Targeted: The radiation blast must be aimed.
Signal Amp: The Signal amp only has enough power for two overcharges, after which it must be replaced.
In range: The Device only has a range of 8 meters, meaning the user must be within the bubble.
Package: The Targeting package must be manually set for each shot, else it will not function.
DESCRIPTION
After the failure of Voph's Ri Qorit device during the Battle of Eshan, Voph set out to create a device that could counteract Mandalorian defense technology in dealing with Ysalamiri. Forgoing the experimental targeted feature, Voph built an onboard signal booster to increase the area of effect strength, and modified the device to utilize a Radiation emitter for directed attacks. The Radiation interacts with the Nutrient bubble, turning the environment toxic to the Ysalamiri occupant, killing it after a few short moments. While not lethal to many other life forms, extended use of the Radiation emitter will certainly have negative effects on the wielder, and any susceptible bystanders.
While the device does require Voph to step within the bubble, he is better prepared owing to the addition of the auditory Targeting Package. Featuring distinct beeps to guide the user up, down, left, or right, as well as a beep to indicate the gauntlet is pointed at the target. It is not a sophisticated system, however, and targets must be set manually. It is unable to lock on to a Ysalamiri directly, but can be tuned to target nutrient fields.