The Domain of Fire
Clans of Mandalore Dominion of Ord Cantrell


OBJECTIVES:
Restore the old bases on Ord Cantrell before the Vong reach it and utilize it against the population.
Clear out the small vong fleet in orbit to prevent futher reinforcements.
Ord Cantrell she decided would be one of the first worlds to transform into her playground, She sent a freshly spawned Yammosk who was finally ready for on the field training as she traversed to Iridonia while keeping an eye, Quite literallythis caseon the Yammosk and the invasion force she had it go with. She knew the primitive space force couldn't handle the power of the Yammosk's prowess with gravity, When the fleet arrived a small group of Cantrell ships intercepted but the yammosks intense amount of energy output disabled them almost instantly as they got close to it.
The 10 kilometer long Worldship began its decent upon Cantrell leaving the rest of the fleet to destroy and secure the space above, So far the Yammosk was performing incredibly well as Elafuh viewed all this. Meanwhile the militia on Cantrell did there best to mobilize and sent out a distress signal to anyone who may listen, The vong have returned to Cantrell and this time they are here to ensure they attain there rightful land once again. Several vong beasts and soldiers and vehicles emerged as the worldship settled as the Yammosk began its coordination as the dovin basals hovered around it. Several worms from the hull of the worldship began digging into the ground near the outskirts of the Council Tower as it started harvesting from it to fuel the weaponry on the hull that began firing like artillery upon the battle field as vong warriors began there march to the Council tower and the civilians that hid within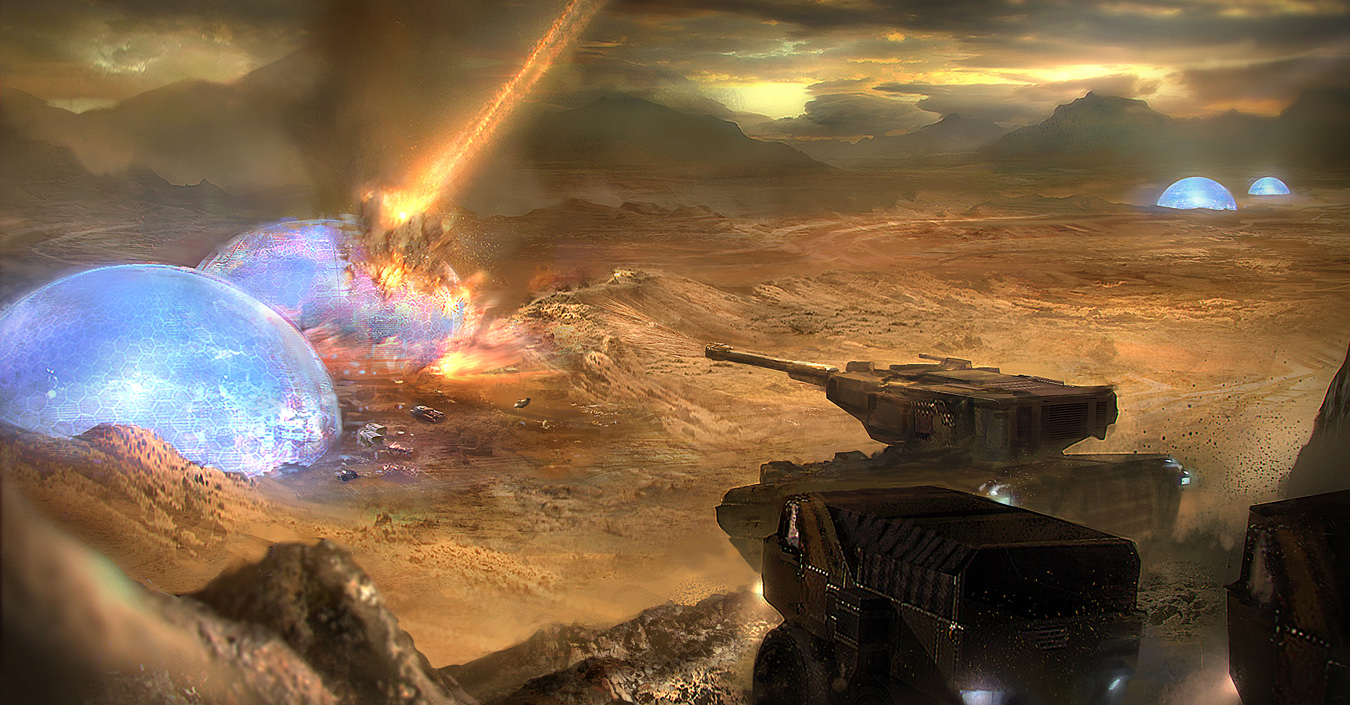 Edited by Elafuh Thaal, 05 June 2019 - 09:17 AM.