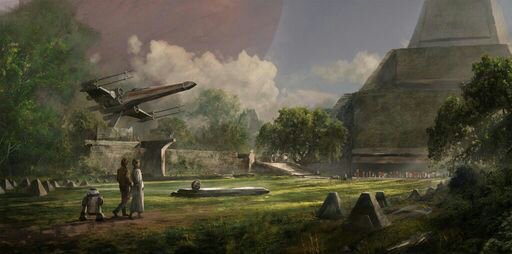 The Battle of H'ratth
Raiders vs Jedis
Story : Led by Kaine, a variable mercenary force heads into the Core to attack the planet of H'ratth, home to a Jedi Academy populated by Romi Jade and allies.

The Academy is filled with holocrons, artifacts, and home to several Jedi Masters. Plenty of loot.

Scope : The intent is for some fun and unscripted PvP, including Fighter piloting, squad and ground combat, and duels. Plenty of scope to have your own story within the overall framework of the raid.
Details: The fleet will emerge in the system and begin jamming. They will engage any defensive forces, and tie up as much of the defenders' response as possible.
A ground force will penetrate down to the surface under fighter escort, and assault the academy. Attackers will be landed via drop pods and gunships and proceed to engage defenders from there.
OOC : See Kaine Australis or Romi Jade, or signup/chat in this thread! Have fun! The skirmish is open to anyone, leave your major faction affiliations at the door.
Attackers
---------
Kaine Australis
Thom Bralor
Amadeus Ren
Defenders
---------
Joury Syhn
Stardust Solus Skirae
Masaru Varga
Jedi Reinforcements
-------------------
Veiere Arenais
Edited by Kaine Australis, 06 June 2019 - 11:21 PM.