OUT OF CHARACTER INFORMATION
Intent: A planet for personal arcs, and a setting for rp.
Canon: N/A
Links: Gabriel Umberhorn
GENERAL INFORMATION
Planet Name: Cantoi
Demonym: The Hycantoi
Region: Mid-Rim
System Name: Krant System
System Features: It orbits around the system's single sun. A single moon orbits Cantoi.
Location: X-Krant
Major Imports: Various Metals, Luxury Goods
Major Exports: Trained armed forces, Weapons & Armor, Phobium, Nutrient Paste
Unexploited Resources: Cortosis
GEOGRAPHIC INFORMATION
Gravity: Standard
Climate: Temperate
Primary Terrain: Grassland & Mountains, while mostly plains with fertile soil and a vast amount of rivers to fuel agriculture. Most of the fortresses and the capital city alike as based in mountains. There are no major oceans, only lakes.
Atmosphere: TYPE I
LOCATION INFORMATION
Capital City: Hycantoi Primus
Planetary Features:​​
Urban adventure - This urban environment has many opportunities for tourists, but watch your back!
​Vast Plains - The massive plains of fertile soil that covers 65% of the planet.
Continent Sized Capital - The Capital is the size of a large continent.
Major Locations:
Mount Namhiel - The center of the capital, where the ruler and his most loyal servants reside. A large fortress with twin spires that ascend along-side the mountain and up to pierce the heavens. The fortress alone serves as a town of sorts, with all faucets of life that the ruler might think of occupying the vast space of the mountain and fortress's interior. In the deepest depths of mount Namhiel lays the planet's greatest prison, guarded by elites and force sensitives alike. Closer to the base of the mountain resides an academy that trains the brightest minds as well as any force sensitives discovered on the planet for military roles.
Electro-Rail - The main means of transportation between the rings, there are many, all strictly surveilled. There are said to be many secret rails deep beneath the earth connecting bunker complexes, armouries and other important facilities.
Coliseum of the People - A Coliseum where many of the Rails lead to, this serves as the primary entertainment of many citizens. The structure itself is massive to support the crowds a planet such as Cantoi could only hope to achieve. The pit itself is filed with sand, said sand being mixed with broken blades, teeth, and shards of glass, surrounding this pit is a large wall of marble that seperates the people from the combatants. The combatants can range from officials settiling their feud with an honor duel, soldiers who aim to show their prowess in the search of favor,and civillians seeking glory.
Three Cages of Order - The city is built in concentric rings, circular in form, a combination of natural and unnatural, these are hills that have been reinforced with durasteel, and occupied by multiple sentry posts. These formations protect the population of the mega-city within, with massive gates being the only exits, and entrances.
1st Ring Repentia - The first ring surrounds the outer rim of Hycantoi Prime. Riddled with reinforced habitation complexes that pierce the clouds, and large factories which occupy vast sums of space, both above and underground. While impressive in terms of defensive it is considered the least reinforced ring, relying more on the urban setting itself to be a deterrent for invasion. This ring is also nicknamed "Den of Pleasure" due to multiple entertainment establishments based around pulling in tourists and maintaining public order.
2nd Ring Anarchius - A district primarily designed for housing enlisted servicemen's families. The walls of Anarchius are said to be the tallest among the rings, with hangars built into the wall itself. Surrounding this wall is a vast man-made plain in order to provide incredible over-sight of Ring Repentia, this plains are lined with trenches, bunkers, and many other encampments and underground training facilities. To reside within this ring is the dream of most civilians seeing as the labor in this district is far less demanding, and the standard of living is vastly improved, and many more opportunities for advancement are offered. Self-sustainable bunker complexes which can host whole cities lie underneath the ring. By law, anyone found to be trespassing in this ring is to be put to death on the spot.
3rd Ring Zephyr - The center of Hycantoi society, the most reinforced ring, and home to the Royal Palace, and multiple districts with mansions or castles of their own, small towns housing the immediate employees and families of the ruling elite surround them. There is said to be underground bunker complexes and armories tailored to their lords specifications.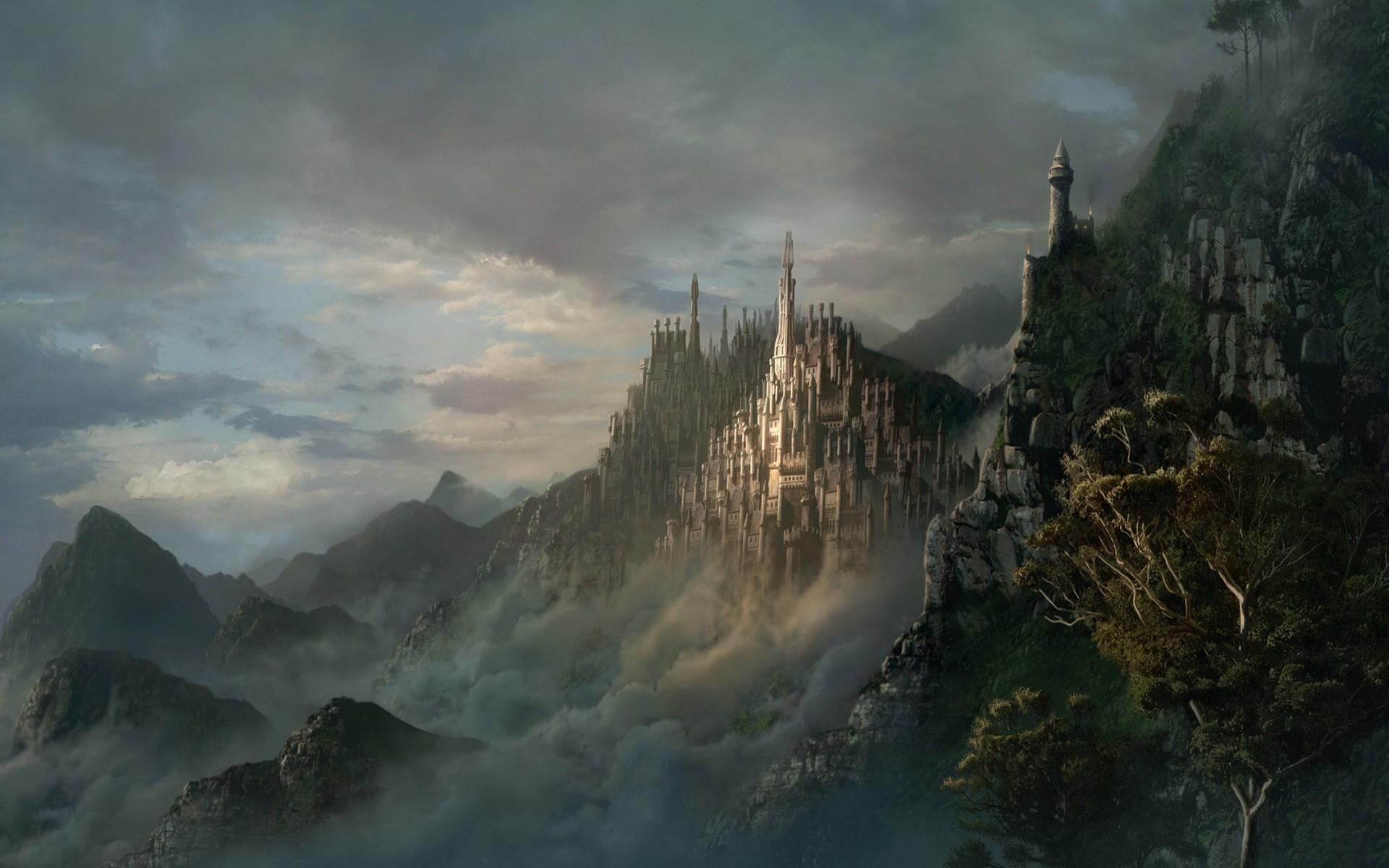 POPULATION
Native Species: Human
Immigrated Species: Twi'lek, Togrutas, Rodians
Population:

CROWDED!

Demographics: (95% Human, 5% Other races)
Primary Languages: Basic, Hycani-Sign (A secret language taught to all youths of the Hycantoi, multiple variations.), Sign-Language
Culture: Life is war, this is the inherent belief of this planet's inhabitants. Growing up in such an environment is far from easy, and the people take pride in this. While the main focus of this planet's society is war, they are also capable of enjoying themselves, their most popular form of entertainment is gladiatorial fighting. Many bars, gentlemen's clubs, and other such businesses are usually inside of habitation blocks in the outer rim, and on every other turn within' the middle ring. Survival of the fittest comes to mind when the higher-rungs of society are involved, leading on the front-lines is all-but required, as martial prowess and experience are the only means by which one can achieve high status. If you are not capable, someone else is. This planet is human-centric. Majority of civilian-owned businesses are founded or run by women due to the war-based structure.
GOVERNMENT & ECONOMY
Government: Monarchy
Affiliation: CIS
Wealth: Due to the worlds contributions they are considered wealthy, the distribution of wealth is focused more on status.
Stability: Medium, only within the capital, simply due to the population density, such numbers are quite hard to manage after all.
Freedom & Oppression:
All citizens are required to undergo military instruction from the youngest age possible.
All citizens over the age of 15 are required posses, and maintain slug weaponry and ammunition at the minimum.
All healthy young men of 18 years are expected to serve for a total of 4 years off-planet. At the end of those 4 years, you may choose to continue service (In which your family will be transferred into the 2nd Ring) or return to Cantoi.
Women are prohibited from serving on the front-lines, and are not required to serve 4 years, however they may serve in support and intelligence capacities.
Hard Narcotics are prohibited, zero tolerance.
Slavery is prohibited
Murder is illegal, however killing one's opponent in an honor duel is acceptable.

Upon retirement you are granted a plot of land for their family to live a relatively peaceful life. Ruling elite tend to form minor farming cities or resorts, where they may employ any number of civilians that they have personally chose

.
Punishment is based on an eye for an eye.
Only those who have served in the military and individuals who consistently pay taxes are granted the right to vote.
MILITARY & TECHNOLOGY
Military: Highly militarized fortress world, every citizen is trained from the youngest age possible in military procedure and firearms usage. Training is extensive and grueling, which is to be expected. There are vast bunker complexes, trenches, underground networks and many other encampments riddled through out he mega city. The planet has multiple fortresses above and below ground, scattered along it's vast plains. Some of these fortresses host planetary shield generators. Within each individual rings of Hycantoi Primus are shield generators far more potent and well defended as a means to protect the Capital itself in layers.
Technology: Galactic Standard
HISTORICAL INFORMATION
Discovered by humans an unknown amount of time ago, it was settled quite easily due to the vast farming potential as well as underground reserves of various metals. Slavery became a common practice, at one point becoming so bad that the slave population outnumbered their rulers by astronomical amounts. This created a disturbance in the force, intense vile treatment of such numbers created a maelstrom of winds that plagued the world for a century, leading them to create multiple underground facilities in order to survive the worst of it.
After so much suffering one man rose to the occasion and aimed to free the people of their suffering. The man could not speak, instead he communicated through hand gestures, with these gestures alone he organized and trained a force underneath the noses of the slavers. Once the supplies had been gathered and the plans drawn they struck, decapitating the vile rulers in a single night. This swift crippling left a vacuum of power that needed to be filled, and so the man stepped up to take the helm, and free his people from the suffering that hindered them, due to his efforts and the secrecy at which he undertook them he became known as "The First, The Silent King".
The tides of the force slowed and the winds became far less harassing due to the people's liberation, and soon they returned to the surface, building structures that pierced the clouds. Three Silent Kings came to rule, and fall. The death of the third was not natural unlike the other two. His life was taken, and war came to Cantoi, a brutal war with an alien force of unknown origins that lasted for years. Many generations passed and the Hycantoi became an honor-driven people, with duty as their birth-right. Eventually the plagues that haunted them for so long eased up once more and allowed the Hycantoi to rebuild their society.
More Silent Kings rised and fell with the passage of time, so much time had passed and so much had changed, but regardless the planet stood united. When the CIS came to recruit them into their vast number of worlds, the Cantoi joined, believing their cause to be just. They provided them with man-power, vast swarms of men, and would continue to do so, so long as they stand.
The current ruling party has been in power for centuries now, and are said to be descendants of the Silent King.
Edited by Selos, 17 July 2019 - 10:50 PM.