Tyrannosaurus Tyranny
Fel Imperium invasion of Tiss'sharl against the Sith Empire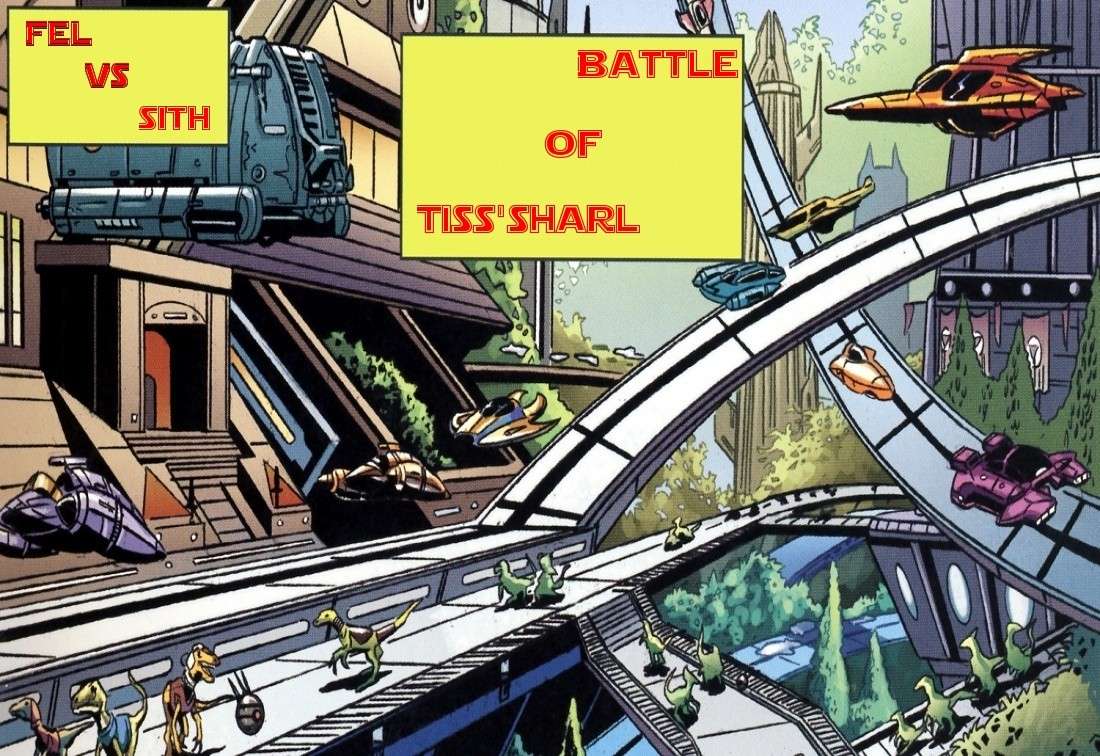 Fel Imperium
1) Engage the Sith armies around and in the capital
2) Reinforce and defend the scouting force at the Tiss'sharl League headquarters in capital
3) Establish groundside defenses to prevent Sith reinforcements from landing
~~~~~~~~~~~~~~~~~~~~~~
Location: High Orbit, Tiss'shar
Objective: Reinforce and defend the Tiss'sharl League
NPC: 12 Elite Royal Stormtroopers, 2 Imperial Knights
Let there be light. The combined Fel Imperial fleets broke forth from the nothingness of space, dozens upon dozens of capital ships and even more of their smaller counterparts began to flood into existence upon the call of a single message. The Imperium already had scouts and agents deployed here, many of them allying themselves with the Tiss'harl League, the governing organization of the entire Tiss'sharl system. It seems that the Tiss'shar's notable trait for sensible political decision making was proven to be correct.
They too were tired of Sith oppression and the recent months had seen many a successful campaign forged through the fires of purity and holiness against such a dark foe, the Sith Empire was withering away at each chip and blow the Imperium and its allies delivered week after week. Such powerful and evil enemies could not be made to see the light in such a way that they were completely redeemed, the blood stains of thousands upon their hands could not be cleansed for eternity. Grand Admiral Davin and his forces would be the executioners of such vicious crimes against life itself.
Rather than commanding the fleets, Davin decided to take it upon himself to partake in the groundside operations. Though he didn't have much ground combat experience, he did have his own personal detachment of Stormtroopers augmented by a small team of Imperial Knights. "Fleet! Begin your ground assault deployements now!" His voice boomed across the bridge of the Outbreak, quickly taking his leave as the words echoed.
Minutes later, he and his small team were heading planetside via gunship and fighter escort.