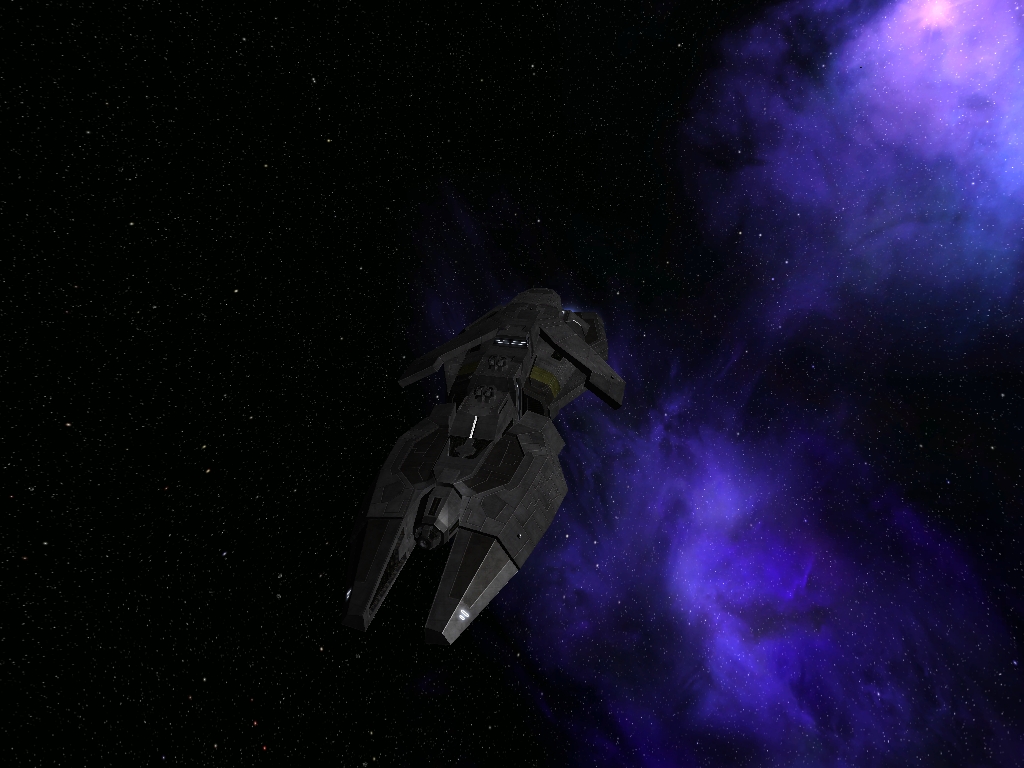 OUT OF CHARACTER INFORMATION
Intent: To create a beam-utilizing artillery frigate for the civilian market.
Image Source: http://media.moddb.c...antis_promo.jpg
Canon Link: N/A
Restricted Missions: N/A
Primary Source: N/A
PRODUCTION INFORMATION
TECHNICAL SPECIFICATIONS
Classification: Artillery Frigate
Length: 300m
Width: 136m
Height: 73m
Armament: High
Twin Plasma Cannons
Composite Beam Lasers (10)
Standard Deflector Shields
Cap Drain
Deionizer
Socketguard
Warhead Countermeasures
Hangar: N/A
Maneuverability Rating: Low
Speed Rating: Low
Hyperdrive Class: Class 1
STANDARD FEATURES
Communication Systems:
Environmental Systems:
Propulsion Systems:
Sensor and Targeting Systems:
ADVANCED SYSTEMS: N/A
Strengths:
The Adamantine fits a potent forward-mounted beam weapon that does significant damage at significant range.
Weaknesses:
Being focused on a forward-based offense, the Adamantine is vulnerable to attack from the sides.
Description: The Adamantine-class Artillery Frigate was designed to serve as a long-range frigate decades ago by Subach-Innes. It has recently been rebuilt by Defiance Consolidated Multipurpose Manufacturing with modern technology, utilizing a beam weapon and composite beam lasers, the latter providing a surprisingly heavy anti-fighter armament. Plasma cannons make up the side-mounted anti-warship armament, though in practice they are not that effective given the warship is designed for long range beam bombardment.
Adamantines are available to purchase by a wide variety of groups.
Edited by Vanessa Vantai, 04 June 2018 - 07:21 PM.
mod request