NAME: Samara "Sam" Raine

FORCE SIDE: Light
RANK: Jedi Knight
PATH: Counselor; Healer
SPECIES: Human
HOMEWORLD: Lianna
DEMONYM: Liann
AGE: Upper twenties
SEX: Female

HEIGHT: 5'6"

WEIGHT: 125 lb.

EYES: Blue-Green
HAIR: Blonde
SKIN: Caucasian; fair

FORCE SENSITIVE: Yes
SIGNIFICANT OTHER: Tyrell Caphey
PLAYBY(S): Siri Tachi & Katheryn Winnick

---------------------------------------------------------------------------------------------------------------------------------


STRENGTHS AND WEAKNESSES:
Strength of heart
Believes in hard work to overcome obstacles
Has a natural affinity for medicine and science
Ambidextrous
Bookworm
Kind, maybe to a fault
Introverted for the most part
Somewhat dry sense of humor, if ever allowed to surface
Tends to doubt herself thus lacking in self-confidence
Below average midichlorian count; barely above 7000, which is the cut off for training as a Jedi.

APPEARANCE:
Samara usually wears traditional Jedi robes in tans and dark browns, though occasionally will dress in civilian clothes in darker colors. She carries a straight-hilted, silver-cased lightsaber with an amethyst-colored blade (a moderate, transparent purple in a deep shade of lavender) that is attached to a leather utility belt. The natural honey blonde with sea green eyes is of average height and weight for a young female human. In fact, her looks are rather plain upon first glance, but Sam's strength of heart burns bright and warm in the Force if one just looks close enough.

BIOGRAPHY: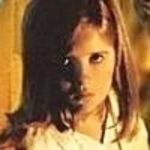 ~Initiate~
Samara was born on the planet of Lianna. Her parents were unskilled workers earning a low wage. The family of five, Samara being the eldest of three children with another sibling on the way, lived in the lower class suburbs of Lianna City considered the slum district. When a Jedi recruiter passed through the sector looking for untrained Force-sensitives, her parents brought Samara forward and had the five year old tested as they always felt she was 'different' in some way as unexplained things happened around her often. When the testing brought positive results, they begged the Master Jedi to take their daughter with him. Samara's parents bittersweetly felt at least it would allow their oldest child a chance at a better life than the poverty they lived in, and at the same time or more so would mean one less mouth to feed.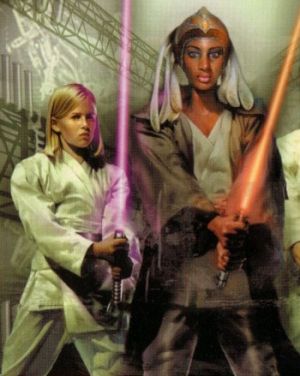 ~Padawan~
Due to her perceived weakness in the Force, Samara was initially put on the path to the Agricultural Corps; a place she did not want to be as Sam felt she had so much more to give to the Order. With hard work and dedication, Samara started to gain the attention of a particular Jedi Master. She was taken as Master Juna Taute's padawan learner, though it was only to last a few of years. When the war with the One Sith escalated, they as a master/student team were called to help to defend the citizens on planets invaded by the Sith. On one such occasion, Master Taunte sacrificed her life by holding back dark side forces to give Samara time to get the civilians under their protection to safety.
This loss has left a big hole in Samara's heart, though hasn't extinguished her desire to keep following the Light and serve the people of the galaxy as a Jedi Knight in good faith to the best of her abilities.
~Knight~
SHIP/TRANSPORTATION:
The Nightingale - A-36 Sleuth (Deck plan)
"Stitcher" - IM-6 battlefield medical droid (companion)
WEAPONS/ACCESSORIES:
Straight-hilt, silver-cased lightsaber (Amethyst-colored blade)
Defender of the Light (Dagger)
The Silver Sigil (Healing Amulet)
Alt. combat armor for field medicine
LIGHTSABER COMBAT STYLES:
Knight Level:
FORCE SKILLS:
Knight Level:
Receptive and Projective Telepathy
Accelerate Healing; Self and others
Control Disease; Self and others
Hibernation Trance; Self and others
Detoxify Poisons; Self and others
*rebooted 7/20/16
Many alts have died to bring this present version to you.
Edited by Samara Raine, 04 September 2019 - 12:10 AM.