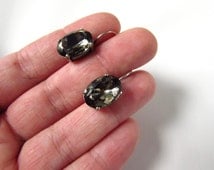 Image Source: [x]
0 Results
Searched over 13.694 billion images.
for image: https://img1.etsysta...214x170.8605...
Intent: To let nothing go to waste as the forehead jewels of the raised Va livestock
Development Thread: If Needed
Manufacturer: Saori Hostesses
Model: Storm Crystal
Affiliation: Open Market
Modularity: N/A
Production: Mass-Produced. (Anyone.)
Material:
Focusing Stone

Metal place setting (optional
Description: Harvested from the dead Va-La-Ta that are raised as livestock for food and milking. The jewels are developed as the males grow older and able to be polished down into a smooth pearl. It is able to be used as a color crystal or jewelry display for the hostesses that they can wear. It provides no real benefits beyond a storm grey lightsaber blade color, the crystal may prove a little stronger then a synthetic crystals that can shatter like the previous Zirconianfire crystal that were made to create silver blades. The primary function of the stones is to function for decoration in their outfits and displays.
Primary Source: