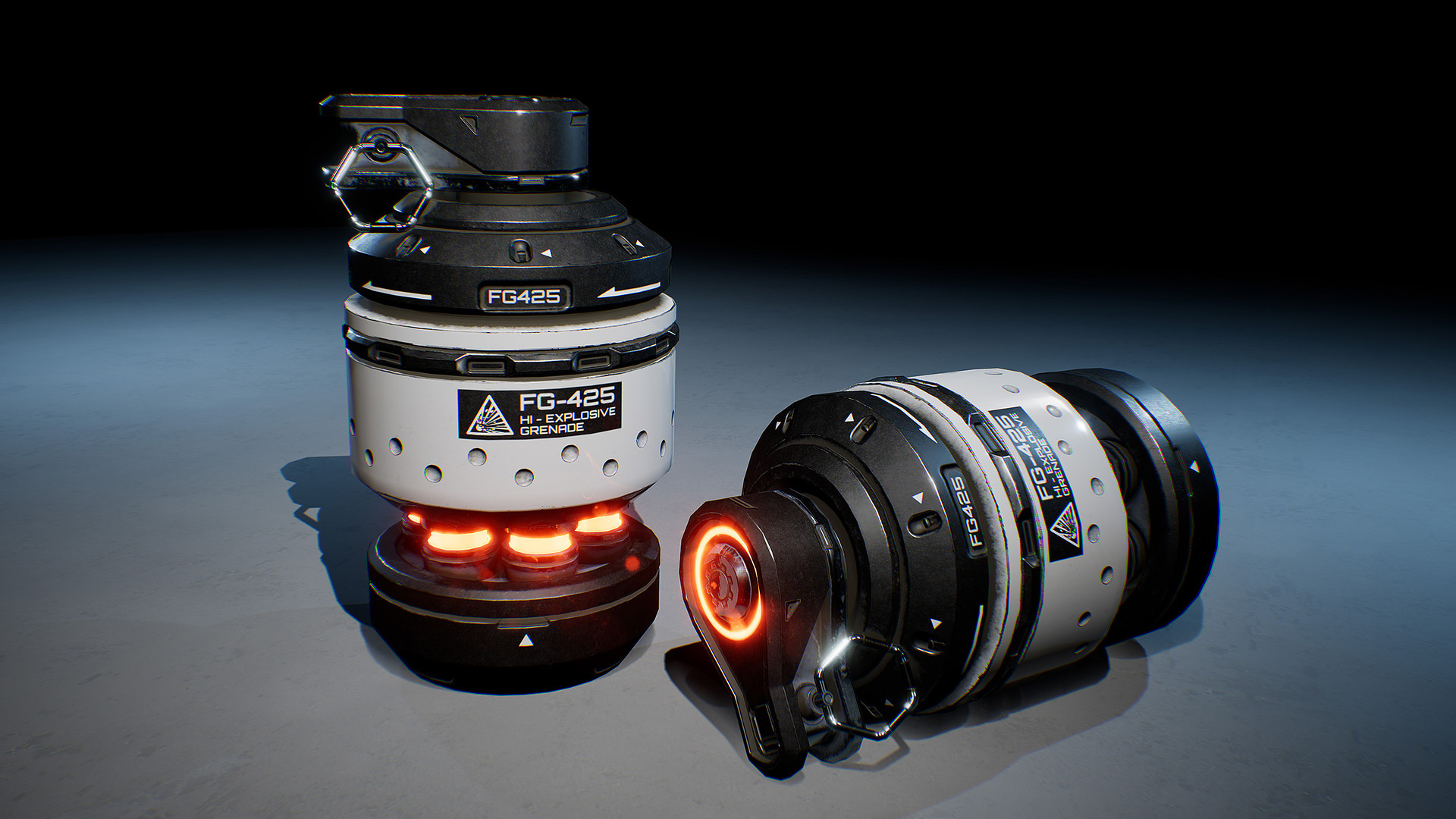 OUT OF CHARACTER INFORMATION
Intent: To create a specialized grenade for production and sale by Locke and Key Mechanics
Image Source: Artstation
Canon Link: N/a
Primary Source: Kashute
PRODUCTION INFORMATION
Manufacturer: Locke and Key Mechanics
Affiliation:

Closed-Market

(Any character can use this if they have explicit permission through, for example, a marketplace purchase)
Model: Kashute Grenade
Modularity: No

Production: Mass-Produced. (Anyone.) Characters refer to NPCs & PCs.

Material: Kashute, electronics
SPECIAL FEATURES
Can create temporary cover or seal corridors or holes.
The grenade can be programmed
Strengths:
Can be used to provide temporary cover.

The grenade can be programmed to provide cover in any requested shape.

Can be programmed to act as a net or other tool to freeze people in place.
Weaknesses:
Limited mass: The grenade only contains a limited amount of Kashute to form the cover with
No damage: The grenade isn't designed to explode, just release the liquid metal.
DESCRIPTION
In the middle of a firefight, one of the most important things you can have is the cover, that protection from enemy attacks or a way to disguise your actions. The only problem was when you're assaulting a location the cover is primarily built to help the defenders. So how do you handle that?
Locke and Key's answer to this was to utilise their newly developed Kashute to create a grenade that could morph into any shape needed before hardening in place. While this cover was only temporary, and certainly no match for a solid wall, but in the middle of a fight, the ability to deploy cover, or to toss a grenade that could freeze their opponents in place. While not as immediately dangerous as a termal detonator, in the right hands to utility of hte grenade could be terrifying.