Ba'gedet'ye Reclamation Facility - Currently Orbiting Myrkr
The Facility's rounds of the Mandalorian Empire had brought it to the Myrkr system. Battle debris and wreckage from the past conflicts here were slowly but surely reclaimed by the gargantuan facility as it swept around the planet's orbit, taking in solid materials and breaking them down.
Inside the facility, deep in its bowels, was the Warmaster's Forge. A small crew was on duty with Kaine, and his visitors, as they took in the fabrication facilities, hard at work.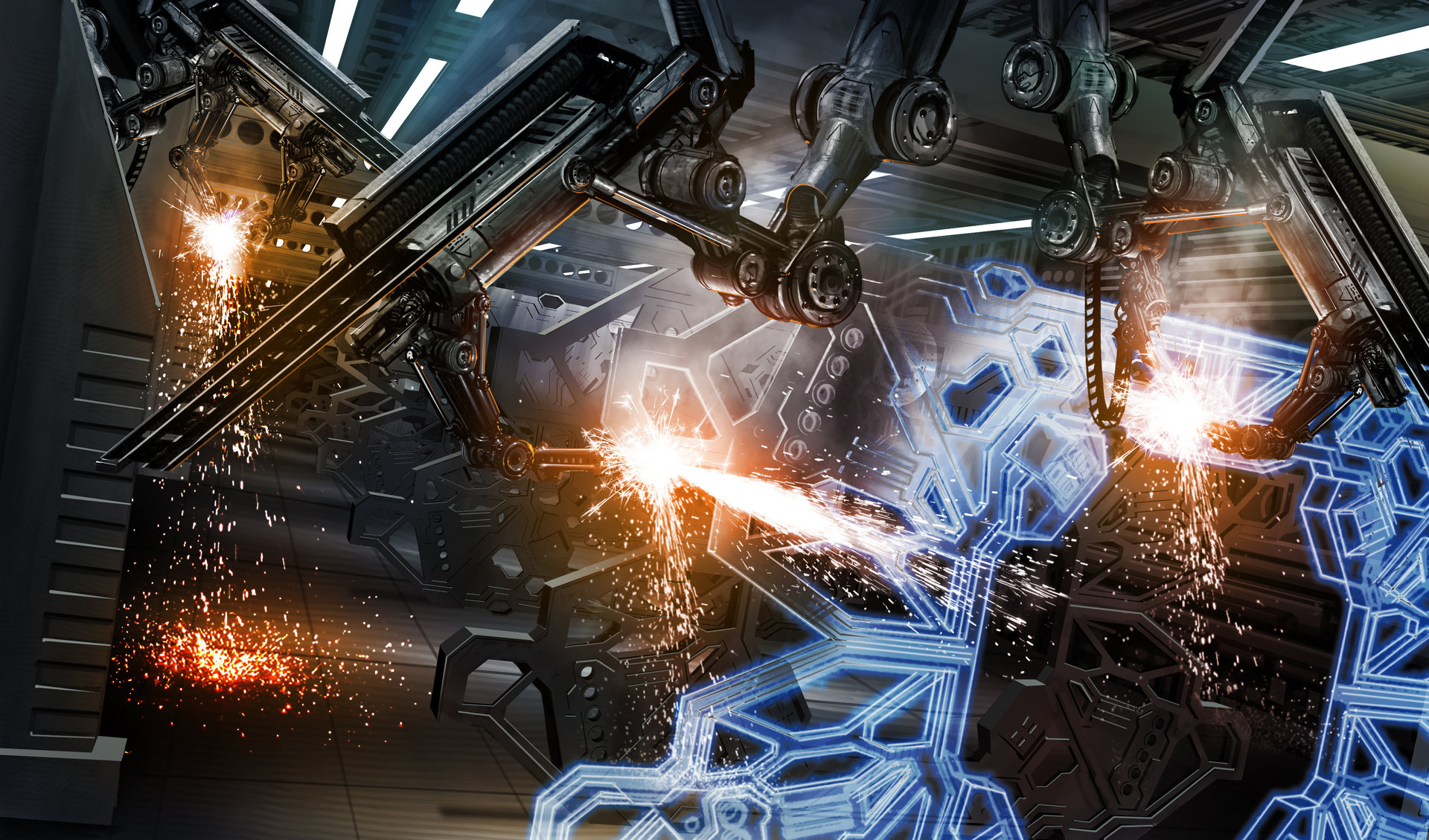 Kaine led the small party along to where he'd set up a display of Laminamium sheeting, connected to its ingot replacement technologies. On a table sat his Cherub III heavy pistol. Kaine picked it up, and loaded it.

You can see here the Laminamium sheeting. Watch this.

Without hesitation, Kaine fired six shots, emptying the chamber, and blasted six neat holes in the sheet. Immediately, the metal began to self-repair, and very quickly, the sheet was whole again.

Kaine grinned.

Nice eh?

The idea here is to create an armour set that can repair itself on the battlefield. This would give a senior commander a full extra layer of protection. Or be suitable for a larger being to wear as their primary armour set. It's not going to be small.

Who wants in?