TiCira D'Arr Hawk
TiCira D'Arr Hawk
Member Since 16 May 2013
Offline
Last Active Jul 15 2019 06:45 AM
About Me
G E N E R A L I N F O R M A T I O N




Full Name:

Ti'Cira D'Arr Hawk


Age:

30


Species/ Gender:

Human Female


Birthworld:

Dathomir


Legal Status:

Wanted for Crimes against the Empire


Force Rank :

Master


Status : Deceased / Death recorded on Dathomir in 834 ABY




-- Rumors of a doppelganger resurface in 835ABY

P H Y S I C A L S T A T S
Alias: Zoe Madison / Various others.
Avatar: Odette Yustman
Height: 5'7"
Weight: 130 pounds
Hair Color: Auburn
Eye Color: Hazel
Notable Scars: Scar over right eye.
___________________________________________________________________________________________________________________
D A T A B A S E F I L E - C O M M O N K N O W L E D G E
As Ti'cira D'Arr Hawk - Publicly documented
The Exiled Jedi Master has been publicly acknowledged throughout the entire galaxy as confirmed dead at the razing of Dathomir. Nobody has been found; but several eye witness accounts and the severed Force Bonds to those closest to her confirm the validity.
As Zoe Madison - Difficult knowledge to link Zoe to Ti'Cira. Requires extensive research.
Full Name: Zoe Madison
Age: Unknown
Species/ Gender: Human Female
Birthworld: Unknown
Status : Deceased / Death recorded on Nemoidia in 833 ABY
General Appearance:
As "Zoe Madison": The disguise concocted by the Master of Disguises, Jonathon Patches, has left the witch with shoulder length hair dyed a dark brown hue. Synthflesh and makeup are carefully applied to hide the scar across her face.
Personality
Just don't piss her off.
History
The Exiled Jedi Master hid under the alias of "Zoe Madison" almost three years ago, known then only to Information Broker, Jonathon Patches, Rebel General Nomad, and Captain Ayden Cater. She was normally accompanied by Maelion Liates, an HRD who had been determined to be her protector.
"Zoe" had been an off and on crew member on the Serenity, with her origins still unknown. Sarcastic at times and subtlety flirty, she used to spend the majority of her time in her quarters unless otherwise requested.
Her favorite fruit were Geldon Sun Apples and she'd try to buy a bushel whenever planet side. During the times she wasn't crewing Serenity, she'd spent her time wandering from Velusia, Sullest, and Corellia. A drifter by nature and with no place to call home, she'd rarely spent more than two week's worth at a time on specific place.
___________________________________________________________________________________________________________________
S T R E N G T H S :
"Don't you worry about my strength. I have plenty. I'm not the helpless little girl I was when they came.

"
―
Ti'Cira Hawk
+ Speaks and reads Paecian, Bunduki, Huttese, Galactic Basic, and High Galactic. Understands binary. (she can read now!!)
+ A medic with a vast knowledge of medicinal plants and their uses, for healing as well as for killing, enough to have mastered the art of poison making.
+ Her skills of altering the elements and her environment are profound, mastering weather, space, and the ability to alter the environment around her. She can easily conjure up a Tempest at her beck and call, summon a Force Storm in the peek of her rage, and her ability to manipulate liquids goes beyond measure, having been trained by a Shaper of Kro Var in Wind and Water shaping.
+ Her time wandering throughout the galaxy ever since she was sixteen has led her to learn from several different masters of different Force Philosophies, to include former Sith Lords, Jedi, Shapers of Kro Var, former Nightsisters, and rogue Jedi Knights. However, none of these were able to give her a good grasp at any of the mentalist powers that dealt with illusion or mindtricks, as her abhorrence to deception makes it physically and mentally impossible gather enough focus for it.
+ Has mastered the art of Teräs Käsi with her father, a Son of Palawa, and during her time in the Rebellion, underwent training in the unarmed combat discipline as well as the methods to close her mind to build a higher resistance to pain, control mind, Torture by Chagrin, drain knowledge, and fear.
W E A K N E S S E S :
"I didn't forgive them. I'll NEVER forgive them!"
― Ti'Cira Hawk
-She has a great prejudice against Sith and Nightsisters, due to the murder of her parents and those of the Sith Slayer cell she was responsible for during her time in the Rebellion.
-Anything having to do with technology other than medical scanners and the like are too complicated for the witch. With some patient instruction; Ti'Cira has learned to pilot aircraft. Though not an "ace" she has thankfully managed to not crash... yet. Still working on it though!
-Because of her technical ineptitude, she is also unable to perform any sort of slicing, programing, etc. (She's working on getting better at this!)
-Despises any sort of deceit; lies especially--- will get violent if she finds out she's been lied to, which makes any sort of illusionary mentalist force powers very extraordinarily difficult to do.
-Anti-social : it is hard for her to make friends easily as her past experiences have taught her that her trust must be earned. Betrayal has come at a heavy cost, and as such, she isn't quick to make connections with other sentients.
P E R S O N A L I T Y

:
"DON'T LIE TO ME! You WILL remember! You WILL live it again! Remember and PAY!.. and feel EVERY DEATH.

For
everything
you've done

...

I
vow
you will
pay
.

And the last sight before you die... will make you relieved to go.
"
―
Ti'Cira Hawk
Ti'Cira is a vehement fury, with a strong sense of right and wrong. Although she is aware that at times, there are certain things that are beyond her control. Despite this, she is willing to try all that she can with what she can, often leaping to protect those who cannot with little consequence to her safety. She's loyal to the end to those she loves, and is perfectly willing to use deadly force to protect and defend them. She has an inner strength that shines brightly and a temper to match if she ever loses it. She's dedicated to her causes and though she is fair in her decision making, she's not afraid to dispatch justice as she sees fit. She has a curious nature almost to a fault and it contributes to the empathy she has for people.
While a devoted Daughter of Allya, she has an outlook which is contrary to some of the most ingrain traditions of her female dominated culture, more specifically, her anti slavery point of views. While she acknowledged that her culture considered men to be nothing more than slaves, she didn't personally agree to it, deliberately avoiding claiming one for herself.
Recent events have led her to take a more cautionary approach to strangers; wary about her interactions and how they will affect the close knit relationships she's developed while under the protective custody of @Jonathon Patches. She is now more willing to take a step back and measure the pros and cons, and up to a degree, recognize the potential risks of her actions. Nonetheless, there are times where her nature overpowers her rationality, and she acts without thinking, most especially when it comes to helping others who are in need and cannot fend for themselves.
___________________________________________________________________________________________________________________
B I O G R A P H Y :
"

Life is a series of fragile moments strung together with diamond thread. Thread that will lead to defining moments that will forever change your life.

"
―
Ti'Cira Hawk
Ti'Cira is a Human Force-Sensitive Female, and a Daughter of Allya, more commonly referred as a Dathomir Witch, one with an outlook that is contrary to some of the most ingrain traditions of her female dominated culture, more specifically, her anti slavery point of views.
Ti'Cira was born to Na'ala Hawk and her mate, Kyle D'arr. As the first born daughter of Na'ala, and proving herself to be a quick learner with a blessing from Allya in her Force abilities, she was quickly taken in as her mother's apprentice to one day take her mother's place as Clan healer.
The first eleven years of her life were one vigorous training session after another. As a female of prominent standing within a warrior society, she was trained daily in the art of war, along with her best friend Sasha Caleb, using both her muscles and the Force to aid her in combat, quickly getting herself to an adept status with the spells. Days would be spent either sparring, or increasing her knowledge in the important matters of healing, not only through the Force, but through the use of local fauna to make medicinal tonics.
Encouraged by her quickness in grasping knowledge of the Force, Ti'Cira's mother also began to teach her how to manipulate her environment and the elements, and use it with various techniques to attack and defend. In time, though rarely, she was able to successfully use the orb technique, applying it to pull the very moisture from the air, even from the very plants themselves if she so chose to attempt this dark art, snuffing the very life of it in order to use the liquid to her will.
At age eleven, the young witch met a young outworlder by the name of Ayden Cater. As it was custom, and he was without protection of a witch, Ti'Cira claimed the thirteen year old male as her own. After an ensuing tussle, the words were exchanged and the young Ayden agreed to her claim. By all rights, he was now hers.
They were inseparable in the following months. Ti'Cira trained Ayden in the ways of her Clan; taught him all she knew about surviving the wilds of Dathomir. They hunted, trained, ate, and lived together as was custom. It was exactly how Ti'Cira expected it to be and thought such would never change.
Yet unknowingly to the young witch, this was not what was in store for them.
.... adding more from the wiki and expanding on it since I haven't updated it in a while x.x
E A R L Y L I F E
W H E N W E W E R E Y O U N G
I N T O T H E D E P T H S O F F R E N Z I E D R I V E R T E R R I T O R Y
T H E K A R A Z A K S L A V E R S
B O U G H T A N D P A I D F O R
E S C A P E F R O M C O R U S C A N T
T H E S E A R C H F O R A A R R K I
S M U G G L E R ' S L I F E - K Y L E A N D T H E S H A D O W H A W K
L O S T I N S P A C E
H E A R T O F D A T H O M I R
T H E S E A R C H C O N T I N U E S
J O I N I N G T H E R E B E L L I O N
S M U G G L E R ' S M O O N
R E B EL S P E C O P S A N D S I T H S L A Y E R S
T H E A W A K E N I N G
T H E L A S T R E Q U E S T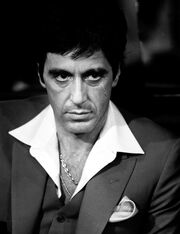 Salem Norongachi
I Z Z Y ' S T R A I L O F T E A R S
R E T U R N T O D A T H O M I R
W A R W I T H T H E N I G H T S I S T E R S A N D S I T H
T H E O L D W A Y S
J O I N I N G T H E J E D I O R D E R
S E R E N I T Y A T L A K E
T H E H U N T E R A N D T H E H A W K
I N A H E A R T B E A T
B L U E G EM F O R T H E E M P I R E
C A P T U R E T H E F I S H
U N I O N O F P E A C E M A K E R S
T H E L O S T S E N T I N E L
H E R E F I S H Y F I S H Y
C O S M I C C A S T A W A Y
M A V E R I C K : T H E S A B A A C T O U R N A M E N T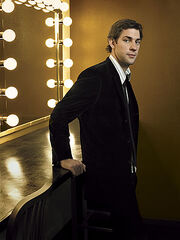 Jonathon Patches
T H E C R U S A D E -- P E R A G U S I N C I D E N T
T R I A L A N D E X I L E
A G A T H E R I N G O F R O G U E S
O N T H E R U N
T H E S T A R G A Z E R -- S H A M R O C K S H A K E D O W N
T H E S E A R C H F O R T H E M A N O F M A N Y M A S K S
T H E T A M I N G O F T H E S H R E W
A B O A R D T H E S E R E N I T Y
O H C A P T A I N , M Y C A P T A I N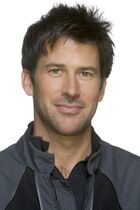 Captain of the Serenity
B R E A K M Y F A L L
D A N C E W I T H T H E D E V I L
F I E L D S O F G O L D
T H E B U T C H E R O F P E R A G U S I I
Y O U B R O U G H T H I M H E R E T O K I L L M E !
A G E N T S H I V A
B I R D S O F A F E A T H E R
T H E N E M O I D I A N J O B
M Y F E A R S D I E , L E A V I N G Y O U R S B E H I N D
C A T A L Y S T
T H E R A Z I N G O F D A T H O M I R
D E A T H I S O N L Y T H E B E G I N N I N G
B L O O D M O O N
S E L L Y O U R S E C R E T S T O M E . . . F O R A P R I C E
T W O F O R T H E S H O W
S T O P Y O U R W E A N I N G
... Soo... many.. more.....
___________________________________________________________________________________________________________________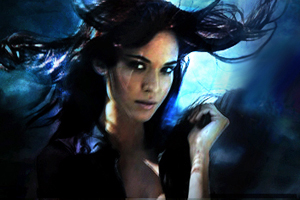 T H E F O R C E :
"Never concede to evil… lest you be consumed by it "
―
Ti'Cira Hawk
Ti'Cira is a unique case in regards to her Force training. The first eleven years of her life was spent being trained by her Mother formally as well as other Elders informally within Singing Mountain Clan in the methods of Allyan Magic.
As an Elder, she has Mastered the Spells involved in her mother's craft. A healer of advanced abilities with the Force as well as through traditional means, she can use Jedi and Allyan methods to to rapidly accelerate the natural healing process of another person's body, enabling the her to heal bones, flesh, and even internal damage, and purge toxins, poisons, and aid in the curing of diseases and viruses. This is sometimes accomplished by putting the patient hibernation trance, a long period of meditative unconsciousness over which the body heals itself. Through Allyan Magic, she can awaken from unconsciousness; stop bleeding; Close up wounds; Give strength or part of life force to the wounded.
Raised in the wilds of Dathomir, she also had the opportunity to gain a vast knowledge of medicinal plants and their uses to heal, and to kill. Through this, she has a natural aptitude with using the Force through plants, enough to encourage the plant's growth with incredible speed.
At age 20, Ti'Cira returned home and studied under the tutelage of the Wa'sna'win's, or Storm witches, granting her an increasing talent at manipulating the climate and weather and even the very ether. Her skills of altering the elements and her environment are profound, mastering weather, space, and the ability to alter the environment around her, allowing her to master her abilities to manipulate the very weather to the extremes, summoning up powerful tidal waves, hailstorms, snow blizzards, glacial blasts, and ice storms. She can easily conjure up a Tempest at her beck and call, summon a Force Storm in the peak of her rage, and her ability to manipulate liquids goes beyond measure, having been trained by a Shaper of Kro Var in Wind and Water shaping to expanded on it, giving her the ability to use any liquid and use it as a versatile projectile weapon.
Other Methodologies :
Over the years after her escape from slavery, Ti'Cira has been trained by dark, light, and neutral parties, broadening her knowledge on various Force methodologies that include Sith, Jedi, and even the Shaper's of Kro Var. She has an insatiable interest in expanding this knowledge, but knows too well the temptation of the Dark.
As an independent Force Practitioner, Ti'Cira has mastered the unique ability to shadowwalk, a rare Force skill taught to her by Former Sith Lord Rani Churs that allowed her to disappear within the shadows and travel short distances, even using it to take another with her as long as she kept contact. He was also the one to introduce her and expand her knowledge of control mind, drain knowledge, and torture of chagrin, training she underwent during her time in the Rebellion as a Sith Slayer. Through Salem Norongachi, she has also mastered the ability to absorb harmful energy such as blaster bolts and Force lightning and quickly dispel it so she would not bring harm to herself.
At age 25, she joined the Jedi Order, much to her chagrin, in order to learn more about them. Prior to this, she had a rather set prejudice against the Jedi, calling them fools and hypocrites. Her time there had her training under Caleb Torran, Bethany Kismet, Ryori Holloway, Corringath Ventraas, Katarina Ryiah, and many others, expanding her knowledge of the Jedi Force philosophies that she had originally learned with Jedi Master Eryk Aiden.
SPELL LIST
Master

Darkside

Dathomiri Witch Spells
Alter Elements (Water, Air) Control Mind Spell of Revealing Knowledge
Alter Environment Drain Knowledge Mind Weave
Control Weather Force Lightning Spell of Healing III
Force Absorb Force Storm Tempest / Spell of the Storm
Plantsurge Bloodmark Life bond
Shadowwalk
Knight Lightside Darkside Spellweaver
Adiabatic Shield Ayna-seff Aspect of the Storm Animal telepathy
Alter elements (water, air, fire) Healing (other) Torture of Chagin Call Fire
Cryokinesis Call Mist
Enhanced Force Sense Call Rain
Enhanced Telekinesis Mindspeech
Force Deflect Shield Spell
Force Grip Spell of comfort
Force Blinding Spell of Healing
Force Orb Spell of MindSpeak
Force Shield Spell of Silence
Pryokinesis Spell of Tide Sensing
Psychometry/Telemetry
Apprentice Lightside Darkside Initiate
Alter Elements (water, air, fire) Control Pain Kinetite Spell of Speed
Animal Control/Beast Trick Healing (Self) Rage Spell of Water
Basic Telekinesis Hibernation Trance Spell of Communication
Create Light Spell of Creature Understanding
Darkness Spell of Detection
Danger Sense Spell of Focus
Enhanced Ability Weather Sense
Enhanced Senses
Force Choke
Force
Force Sense
Life Sense
Telepathy
*********************************
P E R S O N A L E Q U I P T M E N T
"…Biting metal and stinging light…"
--Ti'Cira Hawk
Ti'Cira Hawk's Lightwhip is a unique lightweapon that combines that produced beams of pliant energy in conjunction with physical matter. A lightwhip, also known as an energy whip or a laser whip, was a rare variation of the lightsaber. Lightwhips generally functioned on the same principles and mechanics as lightsabers, emitting a coherent beam of energy that was used as a weapon. However, rather than the straight, meter long blades emitted by standard lightsabers, Ti'Cira's lightwhip featured long, flexible whipshaft with notched groves that emitted that reached three meters in length.
Ti'Cira Hawk's Shoto is a lightsaber with a shorter hilt that produced a drastically shorter blade than its more common counterparts. Ti'Cira used her shoto in combat with a blend of the Makashi and Niman forms she uses alongside with lightwhip combat, an exotic fighting style designed specifically for the use of lightwhips to create her own unique form of duel wielding shoto and whip form.
ORIGINS
It took months to collect the components needed to make both of the lightweapons. A two month search for a Mandalorian blacksmith to create the whipshaft and the hilts out of Mandalorian iron to her specific designs.
THE CRYSTALS
The main focusing crystal for her lightwhip is Permafrost, encasing the Mandalorian Iron whipshaft in an icy blue hue when activated. For her Shoto, Ti'Cira used a Durindfire gem, giving the miniaturized lightsaber its distinctive silver hue.
SPECIFICATIONS
P E R M A F R O S T L I G H T W H I P
A product of her own design, it has a one of a kind curved hilt and three meter whipshaft notched whipshaft forged from Mandalorian Iron, allowing her to use it as a normal whip when not ignited. It uses Permafrost as the primary focusing crystal, producing a deep, icy blue whipshaft.
D U A L - B L A D E S H O T O L I G H T S A B E R
A miniaturized dual lightsaber, it featured a shortened blade length and a hilt. Ti'Cira made use of a shoto as the secondary weapon in her duel wielding lightwhip/lightsaber form. It's smaller blade length resulted in a less intensive gyroscopic effect, making the weapon easier for her to handle and helped her defend herself when using the whip in the other hand. It uses a durindfire gem as its focusing crystal and is also waterproof, making use of two small krayt dragon pearls to create a bifurcating cyclical-ignition pulse.

S W O R D S M A N S H I P :
Though not a master swordsman of a lightweapon, she is adept in combat with a blade of steel. This has to do with her ability to fight combatively with a weapon that bears weight in her hand, contrary to that of a lightsaber, where the weight is only on the hilt. With practice, she will eventually be able to carry the advanced techniques she is proficient with a sword over to a lightsaber.
In terms of lightsaber combat, she has an average knowledge of the Makashi and Niman forms she uses alongside with lightwhip combat, an exotic fighting style designed specifically for the use of lightwhips to create her own unique form of duel wielding shoto and whip with Trakata.
R A N G E D W E A P O N S
Westar-34 Blaster
Several handy vibroshivs you REALLY don't want to be making an introduction with
P E R S O N A L C R A F T A N D D R O I D S
Firespray: Shadow Phoenix
2-1B Medical Droid
C3-PO Protocol Droid "Sam"
R2 Series Astromech Droid "Arr-Two"
RX-24 Pilot Droid "Amelia"
************************
ROLEPLAYS
Lost RP's from SWRPGA.com
Lost RP's from SWGalaxyonfire
Lost RP's from Starwarsrpgclub
Lost rp's from TJC
Lost rp's from RJO
MY ORIGINS
---
Community Stats
Group

Character

Active Posts

691

Profile Views

6,374

Member Title

::] Singing Mountain Clan [:: Queen of Storms

Age

Age Unknown

Birthday

Birthday Unknown
Rank Titles
Rank Title 1

Exile

Rank Title 2

*Witch Elder
Roleplay Information
Character Bio Link

http://starwarsrp.net/topic/1819-ticira-darr-hawk/?p=27638
Viewing Profile: TiCira D'Arr Hawk