|| THE BASICS ||
Full name:

Ignatius Nathaniel Morna Imura

Preferred Name:

Ignis Imura

Alias:

Morna Imura, Phoenix

Titles:

Demon-Son of Kro Var (Formerly)

Aspect of Flame (Kro Var Fire Clan/Formerly)

Heir to the Imura Bloodline (Family Head/Formerly)

Steward of Vur Tepe (Je'daii/Formerly)

Hephaestus, (Je'daii/Formerly)

Red-Eyed Dragon

Species:

Near Human

Race:

Atrisian/Kro Varian

Homeworld:

Kro Var, Arkania

Faction(s):

Rank(s):

Dark Jedi Knight,

Witch/Shaper Spellweaver

Steward of Vur Tepe (Formerly)

Je'daii Ranger (Formerly)

Head of House Imura (Formerly)

Kensei of Kro Var Fire Clan (Formerly)

Class:

Elemental Skirmisher,

Martial Artist

Swordsman

Blacksmith

Master(s):

Padawan(s):

Sahna Te

Force Sensitive:

Yes, Neutral base, leaning towards the Dark Side of the Force

Force Alignment:

Chaotic Evil - Intelligent Monster/Feral Beast
|| PHYSICAL DESCRIPTION ||
Gender:

Male

Age:

Twenty-Five GSY

Height:

Six foot four inches

Weight:

Approx. 300 pounds

Complexion:

​Caucasian,

Eye Color:

Black and Red eyes

Hair Color:

​Coal black, mixed with some brown and red.

Distinguishing Marks:

Skin seems to be in an almost permanent "Ash" tone, Cybernetics, Completely black eyes, with almost glowing Red Irises.

Voice Sample:

Andy Biersack

Appearance description:

Standing at taller height than his father and mother, Ignis is rather tall and is muscular to a peak physical condition. Even more so, that over the past year or so, he has been augmenting his body with cybernetics for the explicit purpose of performing greater feats of strength, speed, and so forth. Where there was once a young man eager to learn of Force traditions of old, Now is a soul-less individual that cares only for the destruction of all that people hold onto dearly.
|| ORIENTATIONS ||
Marital Status:

Widowed to Sahna Te.

Sexual Conduct:

Heterosexual

Languages:

Galactic Basic, Sith, Mando'a, Some Trandoshan, and Epicanthix.

Occupation:

Blacksmith, Metallurgist, Matukai Martial Artist,

Residence:

​Has a Room Allocated for him as Steward of Vur Tepe on Aurum
Owns an Apartment upon Kro Var, Rarely visits.
---------------------------------------------------------------------------------------------------------------------------------
|| STRENGTHS ||
Fire Shaper:

Morna Imura. A Galaxy renowned Master of Pyrokinesis, and Fire Shaping. That is what Ignis has to live up to. As such. Ignis takes to his name sake in multiple forms to train for years as a Master Fire Shaper himself. Little to no one can compete with him and his home turf. Fire.

Mixed Martial Arts:

Ignis, as a young man, during school took various courses on a few different fighting styles. Mostly Boxing, Kick boxing, Judo, and Karate to keep himself in shape. However, his biggest skill is within the Matukai Martial Art forms. Being well adept at these, he is more than formidable at close range. However, as his life has been turned upside down, all he can do, is train, and train. Practice and practice. Therefore, His choice of weapons, is the fist.

Swordsman/Polearms:

Ignis has been using various swords, as well as polearms as weapons for years. While he has only recently had a weapon of his own, he is very gifted in using it.

Hammer and Anvil:

Ignis was the Steward of Vur Tepe with the Je'daii. The study of metal, forging, as well as crafting force imbued weapons and items. As such, he is nearing his mastery of this skill, and once was considered by some within the Je'daii as the prized student of Thorv Emberfall. The Master of the Forge.
|| ATTRIBUTES ||
Imura Legacy:

Nick and Morna Imura have left large shoes for Ignis to fill. It's quite daunting to hear about the two's exploits and adventures. Feeling that he himself won't be able to live up to his family's name.

Totally a Sith:

Despite Ignis being a member of the Sith Empire, he is not really the darksider that everyone expects him to be. He is no ruthless killer, nor a slaughterer or butcher. He is quite the opposite and wants to be at a balance, yet finds it difficult with the dark side of the force on one hand, and his mother's and father's teachings on the other. While he also has been influenced heavily from the Je'daii teachings, and the Matukai teachings, It's still a balancing act he will have to deal with his entire life.

Respect & Loyalty:

Ignis is a young man who respects those who show respect in kind. If you throw him to the dirt, he will return the favor. Same goes for loyalty. Showing that you can trust him will return the favor, and possibly more so. However, this requires that the other person at towards him first. Otherwise, you are just another person who means nothing to him.

Falling Into the Void:

The Galaxy around Ignis is no longer sacred to him. Due to the loss of his love's life, Her untimely passing showed him that the Galaxy does not let those who wish to live, alone. The Galaxy took away his life. They took away the one thing he would do anything for. Now, he will do everything to destroy what she and he once cherished.

Alone Among the Stars: Killing your own family tree, Mother included, can take quite the toll. PTSD is not something that comes lightly. Moreover, Ignis now has no family, no home. No one to call upon. Only himself.

Xenophilly:

Unlike the term of Xenophobia, where one would hate the idea of aliens, or otherworldly creatures that differ from themselves, Ignis is actually rather open towards other species. Particularly Togruta, Twi'lek, Zeltron, and Arkanian Offshoots. While the rest of the galaxy may accept this view, for others it is much more difficult to get along with people who tend to be Xenophobic.
|| WEAKNESSES ||
Bacta Allergy:

Ignis requires other means of healing.

Dyslexic:

Reading is difficult for Ignis. Even if he is someone who seeks knowledge and wants to learn so much, its harder for him to read, finding that the lettering flips around and messes with his head.

Cigarettes:

Ignis has a problem with smoking.

Hidden Life:

Having ties to various factions, creates problems with Ignis. Eventually he will have to choose a side, and while he has aided both factions in question quite a bit, he doesn't know who he should go with.

Imbalance:

Having a heart for the people who have been rather accommodating towards him, As well as the well known alliance with the Sith Empire as they can provide power within the Dark side of the force, Ignis is between a rock and a hard place. Having quite the literal devil in one ear, and an angel in the other. One of power, and one of balance.

Thin Skin:

Ignis is quite mild in his temper. However, slandering the name of his father or mother is one thing you will never mention. If he finds out, it will dig into him greatly.

Fatherly Figures:

Ignis hated his father for many reasons. While they seem rational to him, to others they are not. As such, he feels anger towards people who try and replace his father, or even attempt to call him, son.

Arrogance:

Ignis takes after his father, and his uncle. Both being rather testy in their pride, and their family. More so, Ignis is more upset when others slander his family. And due to recent titles of mastery and prestige given to him, he is a little hot headed at times.

PTSD:

Trauma? Yes. Plenty of it to go around.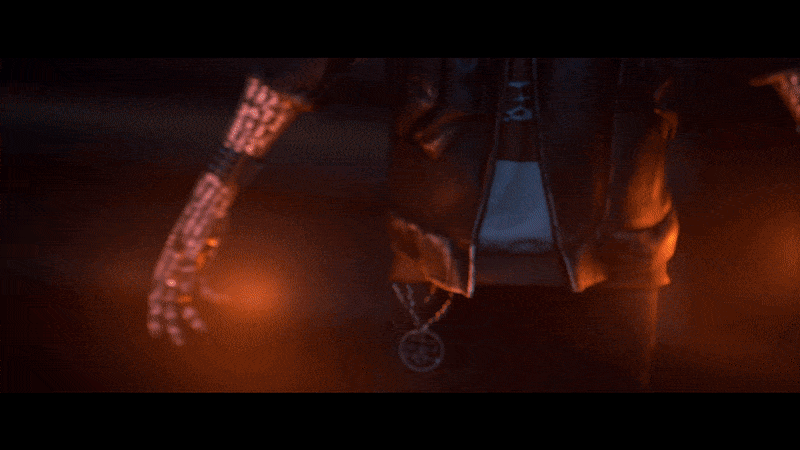 || BIOGRAPHY: ||
Nickolas Imura and Lexa Kimene were quite the odd couple. Nick had fallen in love with the woman Lexa very quickly after his brothers death. Strangely, Morna, Nicks older brother, had fallen for Lexa before his death at the hands of a Sith Lord. It was during the Netherworld event that Morna had allowed Nick to Force Walk him. Thus preserving his soul within Nick's body. Nick is unsure if Morna's soul had been weakened after the transfer, or he just lies dormant. However, it was only from Morna's memory that he knew of Lexa.
Lex and Nick got together quickly. So much in fact, it is unsure if Ignis is Morna's son, or Nicks. However, the young man has semblance to the both of them in various ways. From birth, Ignis was force sensitive. Even as a child, Ignis showed aptitude for the force. As a child of only five years of age, he threw around a cup in the kitchen. Candle fires seemed to bend towards the child even from a young age. It was after being taught the basics of Fire Shaping and Telekiensis by his father and mother, who were both masters of their craft.
Around the age of nine, Nickolas had left Lexa and Ignis. Leaving behind a letter. Stating that it was best if he was not around Ignis as he grew up, as well as to keep them safe from the wars that raged across the galaxy. Ignis at first, was confused with his fathers actions. Later on resenting him as a person. Ignis doesn't refer to the man as his father due to his distrust of him, and even going as far to promise to never be anywhere like him.
Learning of who his father was, the things he had done, the items he had created, and his history, Ignis no longer wanted to be an Imura. However, instead of using the name for it's advantage, Ignis wants to create a better family. He promised his mother he would never be like Nick. He would do everything he could to create a better future for his possible children, and to create a new legacy starting with him. Leaving home, Ignis received an invite to the Sith Empire. Before he can get there, he is intercepted by a young Zabrak woman who claims to be his fathers apprentice and with a message for him.
The Zabrak, Kinta Saud is to look over him, and aid him in his training to become a Fire Shaper, and a Force user. Despite hating his father, he uses the resources that were given to him. Continuing on to the Sith Empire, He now is attempting to forge his own path in the family line.
The Path of Balances
Ignis has since continued working with the Sith Empire. Working with their squads to take over various planets. Namely Felucia, Oricon, and Malichor V. Even participating in an Invasion against the Galactic Alliance. Along the way, he had discovered with the help of another student by the name of Sahna, a old series of Holocrons that belonged to the Matukai. Joining up with the Je'daii order with the help of Asha Hex, and her Father Jericho, as well as their friend Jyn Sol. He has since fought for and with the Je'daii. Learning to become a Master Smith and Metallurgist, as well as training under Jericho and Martial Arts.
Learning became a huge thing for Ignis. Even now he still goes out and tries to discover more about himself, as well as searching for more of the Matukai Holocrons. Taking Sahna as his apprentice, and even has started to begin a relationship with Sahna. While it is a little touchy at first, and he is hesitant to be in a relationship, He has accepted her as his equal in life. It is however recently that he was called out by Nickolas to Arkania, where he discovered that Nick Imura, was not his father. Just a caretaker of his brothers Son. Ignis learned over the span of three weeks that his father was actually Morna Imura, and thus is named after him. He also was given the reins of the head of the family. The title of "Aspect of Flame" was handed down by his father.
He is also working diligently with the Je'daii and became the Steward of Vur Tepe, and is aiding in the creation of a new home for the School of Metalwork.
Only time will tell how much further Ignis will climb.
Falling Off The Edge
As the Je'daii faded into obscurity, Ignis and Sahna had taken time away from the galaxy. Avoiding wars. Not fighting in battles. Retiring so that they could live together without the rest of the galaxy crumbling down. They were living life to the fullest as any newly wedded husband and wife should. Even more so, with the fall of the FO from the Kro Var Space, Ignis had come to his people. Establishing his Clan to rise up from the ashes and to begin new. To rekindle their lives and to move on from the blight that was his Uncle. Sahna had come forth and given the good news to Ignis that they were going to have a child.
​The idea was strange to Ignis. Having a son or a daughter that would be a cross of a Togruta and a human. Never had he heard of such an occurrence. Worried of how it would go, he did everything he could.Studied, and went to people who could help him. However, it was all for nothing. Day of the delivery came. Fate and her sisters had a different plan for Ignis.
Due to complications of childbirth, Sahna and his unborn daughter passed away.
At first, Ignis was, as expected, mourning for the loss of his only chance of a normal life. The love he had cherished, the daughter he could have raised, and taught. The Family who stood behind him. Knew little of what was going on. There was nothing he could do. Nothing he could use to reverse this. Every emotion boiled up and was held deep within him. Festering like an infected wound. It all at once, exploded.
With every ounce of his power, he slaughtered his people.
Every child, every woman. Every man, even his own mother. Killing all of them without remorse. Ending their lives and starting his path.
That path, of a Red-Eyed Dragon.

Edited by Ignis Imura, 20 September 2019 - 06:48 PM.