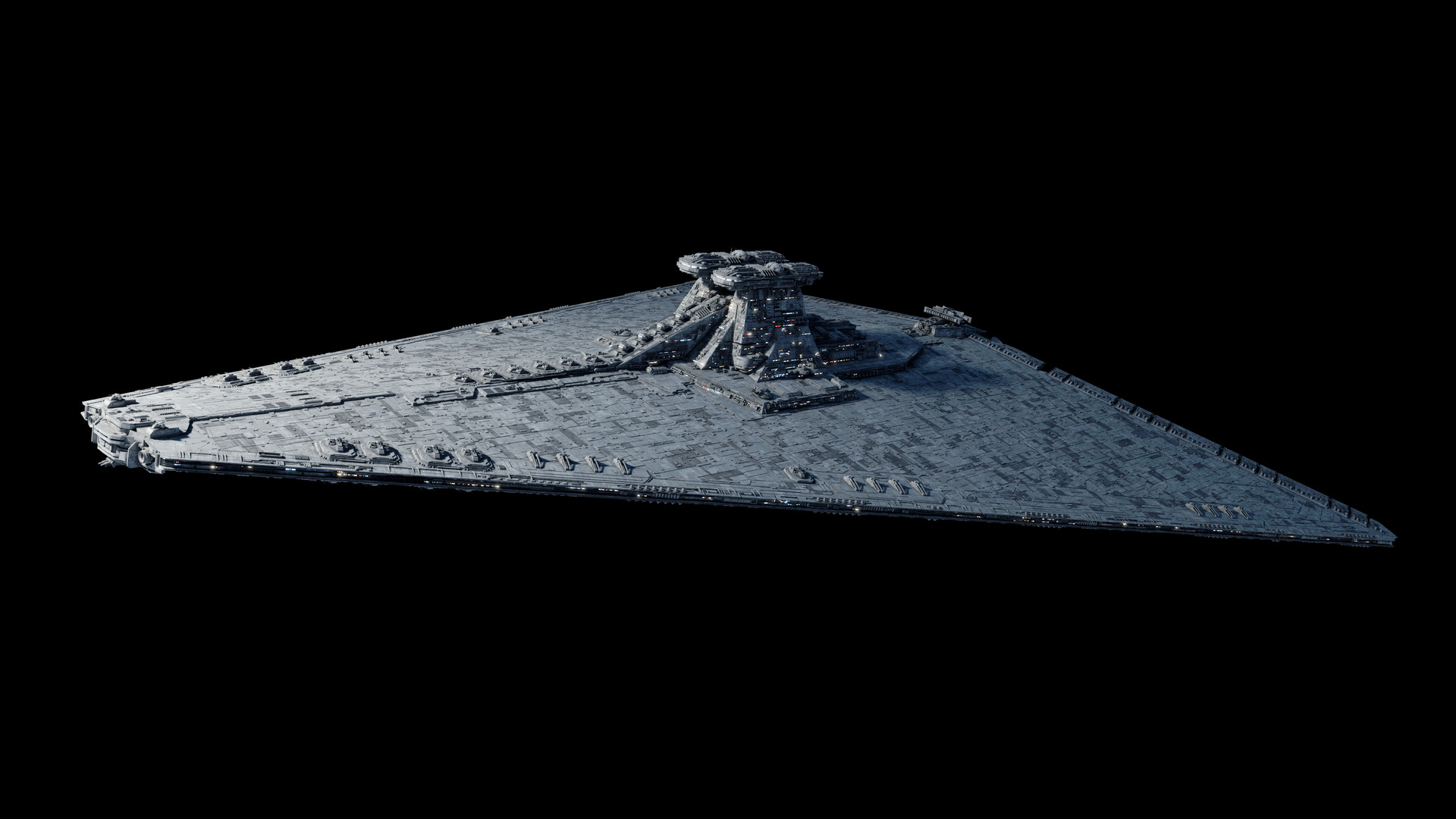 OUT OF CHARACTER INFORMATION
Intent: To commission the personal command ship of Hedan Vaal
Image Source: Ansel Hsiao
Canon Link: N/A
Restricted Missions: N/A
Primary Source:
PRODUCTION INFORMATION
Manufacturer

: Sith-Imperial Corps of Engineers
Model: "King Adas' Revenge" - Secutor II-class Star Battlecruiser
Affiliation: Hedan Vaal | Sith Empire
Production:

Unique

Material:

Neutronium-Impregnated Impervium

Transparisteel
TECHNICAL SPECIFICATIONS
Classification: Command Ship, Heavy Carrier
Length: 5000 meters
Width: 3,500 meters
Height: 600 meters
Armament:

Moderate

Heavy twin long range turbolaser batteries

​

Heavy octuple barbette turbolaser batteries

Heavy twin long rangeion cannons

Heavy twin solar ionization cannons

Heavy twin mass driver cannon turrets

Heavy tractor beam emitters

General Purpose Warhead Tubes

Assault Concussion Missile

Cluster Missile

Advanced Proton Torpedo

Ion Torpedo / Disruptor Torpedo

Flechette Missile

Intruder Missile

Discord Missile

Type-B Homing Mine

Conner Net

Defenses:

Extreme

Hangar:

High

: 29​
Maneuverability Rating:

Very Low

Speed Rating:

Low

Hyperdrive Class:

Average

: 2, Backup: 14
STANDARD FEATURES
Communication Systems:

Communication Wave De-scrambler

Distortion field emitter

Encryption Module

Frequency Jammer

Holonet Transceiver

Hyperwave Transceiver

Ranger Transceiver

Subspace Transceiver

Environmental Systems:

Artificial Gravity

Brig

Distress Beacon

Infantry Drop Pods

Vehicle Drop Pods

Escape Pods

Environmental Converter

Inertial Damper

Infantry Barracks

Life Support

Backup Life Support

Medical Bay

Navigation System

Ray Shields

Secondary Bridge

Propulsion Systems:

Ion Drives

Maneuvering Jets

Sensor Systems:

Aural Sensor

Com-scan

Hyperwave Signal Interceptor

Life Form Indicator

Passive Sensor Array

Long-range Sensor

Light Detection and Ranging System

Electro Photo Receptor

Dedicated Energy Receptor

Sensor Dampener

Targeting Laser

Targeting Sensor

Tri-Tracker

Wide-range Sensor

Targetting Systems:

Targeting Computer

Targeting Laser

Targeting System

Macrolaser Tracker

Ranging Laser system

Imaging System

Combat Multi-view Display

Target-Aggressor Attack Resolution Software
ADVANCED SYSTEMS
Strengths:
Large hangar bay capable of holding starfighters, atmospheric vessels, and more.

Heavy defenses that can withstand an extended battle

Protection against shield penetrating weaponry
Weaknesses:
Outsped by many ships of it's designation

Large bridge tower an obvious target

Diatium array unable to protect against physical weapons
Description
The Secutor-class was a carrier ship utilized by the Imperial Navy, known to be one of the largest crafts in the navy. The Sith Empire has taken the design of the Secutor-class and have greatly improved upon it while keeping it's primary purpose in tact. Firstly, the design was greatly enlarged, making the ship a definite Battlecruiser while also allowing greater space for it's hangar. Unlike its predecessor, the Secutor-II boasts a great armament, much more than the previous incursion of the Secutor-class. Utilizing heavy turbolasers, ion cannons, and more, the Secutor-II has more than enough firepower to defend itself.
The main attraction of the Secutor-II, much like it's predecessor, is it's large hangar bays. The Secutor-II is capable of ferrying a heavy amount of starfighter squadrons while also being able to hold atmospheric vessels such as dropships, gunships and the like in it's harrier. Due to the large hangar bay, the ship's engine units are fairly basic as they decided to sacrifice speed for greater offensive power when designing the Secutor-II.
The defensive systems equipped on the Secutor-II make it one of the most impregnable ships in the Navy. This ship is outfitted with a thick impervium hull, a metal known for its near impenetrability. Just to further increase the strength of the hull, the impervium was impregnated with neutronium to increase the hulls ability to take hits. On top of that, several components were included in the construction that are aimed at improving the integrity of the hull to its greatest limits.
Edited by Zahori Denko, 27 April 2018 - 07:10 AM.