>>Username: 41465850
>>Password: **************
>>ACCESS GRANTED
>>Welcome Grand Marshall, how may I help you?
>>access personnel\command\Grand Marshall\Fyre, Dax
>>Accessing files...
>>WARNING, CLASSIFIED: The following documents contain sensitive information, do not proceed without proper clearance.
FC: Rick Yune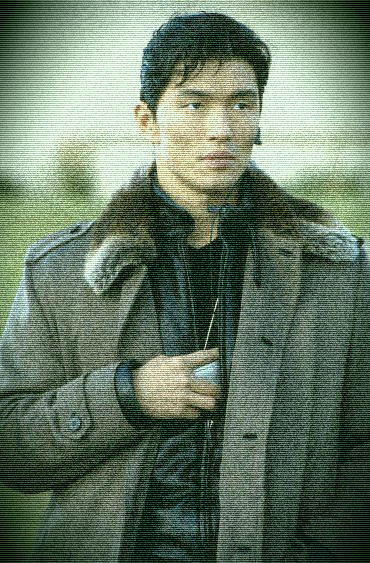 Name: Fyre, Dax
Aliases: James Foley, Reaper of Won Shasot
Current Affiliations: Outer Rim Coalition, Won Shasot
Previous Affiliations: Galactic Alliance
Rank: Rogue Master, Grand Marshall of the Outer Rim Coalition
Force Sensitive: Yes
Threat Level: DANGEROUS, APPROACH WITH CAUTION
Species: Human, Half-Epicanthix
Sex: Male
Age: 27
Height: 175 cm (5' 9")
Weight: 68.9 kg (152 lbs)
Hair Color: Black
Eye Color: Brown
Skin Tone: Olive
Additional Information
Dax Fyre is one of two current Kings of Won Shasot
Notable Traits
+ Intelligent: Displays above average intelligence, his compatriots have described him as a quick-learner
+ Quick: Relies on his speed and quick reflexes. Known to use these traits in combination with basic acrobatics in combat. NOTE: Dax Fyre uses his speed to make up for his lack in strength compared to some of his opponents
+ Charisma: Good conversationalist, Dax Fyre displays an ability to earn trust quickly. Noted for potential use in undercover operations.
+ Mental Barriers: Epicanthix bloodline grants Dax Fyre mild resistances to Force based mental techniques. NOTE: Not immune to such techniques, merely a natural resistance.
-Mental Instability: Dax has previously shown signs of mental instability, leading to impaired judgement and aggressive behavior. NOTE: Won Shasot incident of special note. For more detail, check 'History' segment.
-Emotional Attachment: Often considered a strength, Dax Fyre's greatest weakness is his loyalty. May be exploited to manipulate him. NOTE: May tip Dax Fyre 'over the edge' in regards to his mental stability.
>>Proceed to...?
>>Family/Alliances/Relationships
>>History
Edited by Dax Fyre, 26 January 2019 - 12:03 PM.