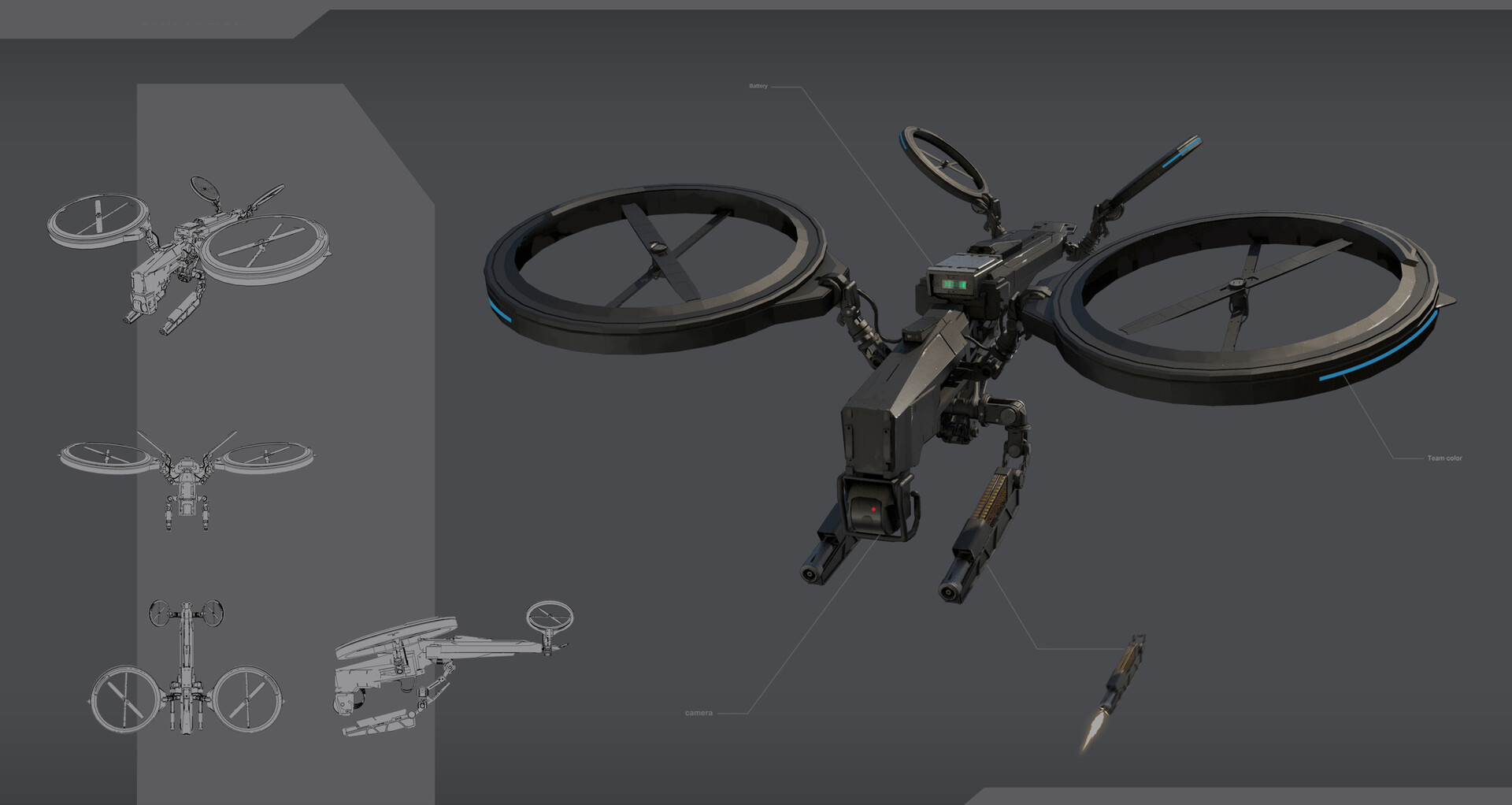 OUT OF CHARACTER INFORMATION
PRODUCTION INFORMATION
Manufacturer:

Enryu Corp

Affiliation:

Enryu Corp

Model:

Hawks 1.0

Production

: Mass Produced

Modularity:

Yes [The Hawk can only carry one kind of weapon at a time (A blaster, ion pistol, rockets) and c

omes in any color]

Material:

Drone components, blaster components, ion pistol components, rockets components, red dot marker.
TECHNICAL INFORMATION
Classification:

Second Degree

Weight:

1.5 kg

Height:

30 cm

Movement:

Helix

Armaments:

Small blaster cannon, ion pistol or rocket launcher

Misc. Equipment:

Common sensors and scanners
SPECIAL FEATURES
6 Hawks can be commanded by a field soldier.

A hook in the lower part to grab small crates.

The sensors and scanner can give data to the controller of the field
Strengths:
The range of control in which they can be controlled goes up to two thousand meters

With hook can carry 5 kg, with difficulty

Using a single type of weapon at a time, the drones can be pretty fast.
Weaknesses:
They don't fly in space

Weak against damage, as it doesn't have any kind of shield or hard armor.
DESCRIPTION
The design is simple, but the kind of help it can provide in a mission would be important. Speed is the key, to be able to dodge fire or surprise an enemy swarming them. Their purpose is defined by the type of weapon it carries. Maybe is a confrontation in open field and you need covering fire, or you need to fry the systems of a machine with ion fire, or you just don't care about being loud and deal great damage with the rocket launcher.
Prepared for any situation, it also comes with a hook, and the drone is able to carry up to 5 kg. Six of these could almost carry any type of crate that do not pass the weight of 30 kg. But of course, something can´t be fast without having low weight, so it doesnt have a good armor to prevent damage. Even so, the Hawk is a great aid in combat, infiltration or to solve most of issues one might come by.