Y E S M I R E E N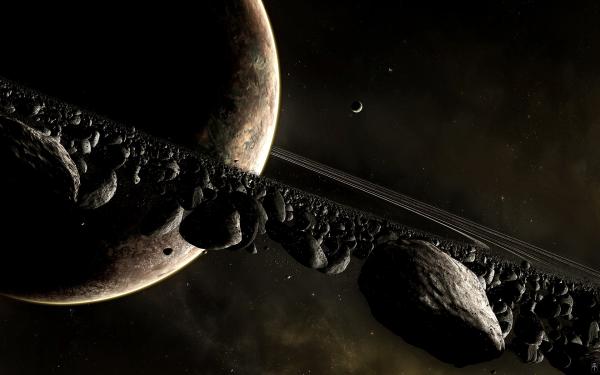 Out of Character Information

Intent: To create a planet for future Role Play
Image Credit: Here
Canon: N/A
Links: Muzutsi |Midwan | Wiri | Galacot City | Serin | Molgeth
General Information
Planet Name: Yesmireen
Demonym: Yesmiri
Region: Inner Rim
System Name: Yesmir
System Features:
8 planets (1 inhabited/7 uninhabitable)

Asteroid belt between 6th and 7th planets

Yellow Dwarf star (Yesmir)
Location: Inner Rim | Taloraan Hex
Major Imports:
Major Exports:
Raw Materials

Technology

Weapons
Unexploited Resources:
Geographic Information
Gravity: 0.7 Standard - 1.9 Standard (98% Earth on average; gravity fluctuates based upon neuranium deposits)
Climate: Temperate (varies based on region)
Primary Terrain:
Dessert

Mountains

Plains

Forests

Rainforests

Oceans

Tundra

Glaciers

Lake
Atmosphere: Type I
Location Information
Capital City: Galacot City
Planetary Features:
Myak - Largest moon; terrestrial with breathable type-I atmosphere. Myak has rather temperatures and often experiences winter blizzards and summer lightning storms.

Rogarf - Smallest moon; rocky and arid with no atmosphere and an inability to support any forms of life.

Rings comprised of various asteroids and debris caught within the planet's gravity. The remnants of two lost moons also help to form this belt around the planets. These moons were destroyed by impacts of celestial bodies (aka comets)

Serin

- Former Light Side Nexus
Molgeth

- Dark Side Nexus
Major Locations:
Force Nexus: Yesmireen possesses what might be labeled and appear and seem to be two separate Force Nexuses, but in truth they are but remnants of an ancient, far more powerful Nexus that once existed in the planet's past, Myrigoth. A neutral Nexus known as Vyxtal, it was succumb to the brutality of cataclysm which almost took the world so long ago while creating the jagges rings of rock and ice around the planet. Vyxtal unfortunately was only ever seen by the first species to develop on the planet and when this cataclysm took the nexus and split it, the species of alien bipeds died with it - ran extinct to the volatile nature of the galaxy and that which rendered the planet uninhabitable for nearly a millennium.
Intent: To create a minor Force Nexus to cater to the lore and conditions of the planet Yesmireen (LINK)
Nexus Name: Serin
Nexus Alignment: Light
Size: Small
Strength: Weak
Accessibility: Serin was only just discovered in recent years once scientists began to study and track the increasingly rarer Immerin people native to this planet. Nestled deep underground, the nexus is not easily accessed as anyone unfamiliar with the cavern system that runs beneath Yesmireen's seemingly enchanted forest of Dzis iw Witsiza, could find themselves lost and possibly never again be able to see the light of the system's star again. Even experienced cavers would find difficulty in reaching the Nexus as technology fails to work properly in both the forest above and the caverns below.
Effects: Serin appears to possess an emotional sway on those who pass her by. Her aura seems to relieve stress and soften moods, leading towards a rather relaxed or mentally rejuvenated state. It is said that if conflicting groups were to negotiate within its embrace, it would be only a matter of time before an amicable peace would be brought forward.
Intent: To create a minor Force Nexus to cater to the lore and conditions of the planet Yesmireen (LINK
Nexus Name: Molgeth
Nexus Alignment: Dark Side
Size: Small
Strength: Weak
Accessibility: Unlike its sister, Serin, Molgeth is highly accessible to anyone and sits atop the surface of the planet. It resides as a pit in a sinister looking bog and is constantly emitting an ominous, thick, low hanging fog. It is not difficult to locate almost seems to draw people to it should they wander into the effects of its aura.
Effects: More than anything, Molgeth affects a person's will or desire, infecting them with an infatuation for great power built upon a foundation of rage and passion. It corrupts the spirit in a gradual manner, the magnitude of this effect becoming stronger the longer one remains within its embrace. In all, like its sister Serin, Molgeth plays on the emotions and desires of those who wander into its embrace.
Population
Native Species:
Immerin

Yesmirin (extinct)
Immigrated Species:
Population: Moderate
Demographics: See Immigrate Species for percentage layouts for species known to inhabit the planet. Overall, the population here favors Human (or Near-Human) species in a hierarchical, caste-like system. In this sense, the planet carries a heavy sense of racism, where humans are seen as superior and are seated in every position of power. Other species are permitted to come to Yesmireen, but will only receive a "warm" welcome if they are of human or near-human descent.
Primary Languages:
Galactic Basic

Mando'a

(remnant of Taung past - recovered texts)
Culture: The Yesmireen culture really is not what anyone would cal 'special' or 'unique' in any regard. Instead the culture here is what many would consider oppressive where it is the will of the ruling class that ascribes everything that will ever be acceptable. These are not a religious or devout people and as such do not lean in any particular direction regarding such things. All religion is accepted, however, the ruling class here constantly keeps a close vigil over any conglomeration in order to immediately shut down any gathering that might pose a threat to their undisputed rule.
Government & Economy
Government: Facism | Martial Rule
Affiliation: Independent
Wealth: High
Stability: High
Freedom & Oppression: Oppressed and commerce heavy. Standard body of law, but favors the human and near-human population. Repercussions against infringements of the law are not equal between species, with humans and near-humans typically receiving less severe punishments.
Military & Technology
Military: Cities are highly fortified against infringing forces. Law from the ruling class is heavily enforced by way of the use of the planet's military. The military is the enforcing body of law on the planet and is massive in size. Some of the defenses that fortify the cities include substantially large military forces and perimeter defense measures such as:
Technology: Galactic Standard
Historical Information
A planet that has long sequestered itself from the greater political entities of the galaxy, Yesmireen is a planet of tremendous diversity. It has a varying climate as well as is covered in all kinds of flora and fauna; some even unique to this very world itself. However, Yesmireen's state was not always such. Millennia before, the planet was cold and dark; possessing little atmosphere to trap the heat on the surface. As such, the surface was blanketed in thick sheets of permafrost and cracked rock. Much of the terrain and its vast network of mountains were carved into the very surface itself and massive glaciers would migrate across it. More unique, however, was that the terrain did not always seem to lay dormant along the ground. Instead, the planet carried about it, a curious nature. The gravity present was not consistent and instead saw itself fluctuating regularly.
Neuranium deposits beneath the Yesmireen's crust played cruel tricks on the space time gravitational properties of the planet. The deposits and veins of this over dense ore stretched wildly across the planet. In moments gravity could shift significantly. The gravity shifts are so chaotic, in fact, that one could be standing in an are possessing 70% standard gravity and then 100 kilometers away find themselves in a catastrophically different, 190% standard gravity. Some scientists have credited these anomalies from the neuranium deposits as the source which allowed Yesmireen to evolve into the lush and diverse planet it is today. However, many others refute this idea in favor of other theories that have been brought to light over the years.
Refugees from the Great Hyperspace War were among the first to immigrate and settled the planet in recorded history. These Sith quickly dominating the indigenous Yesmiri species and eventually driving the primitive race to extinction. They built temples and other constructs as they grew in power and influence on the planet, and even discovered a font of power, Molgeth, which they exploited heavily. They drew on the Dark Side Nexus heavily, allowing their Kissai to expand their knowledge and influence over the Dark Side of the Force in ways they'd not dreamt possible prior. Free and unabated to their will, the Sith here sought to unlock an unending archive of knowledge and power which they might be able to use to exact their revenge upon the galaxy for their perceived defeat.
However, it seemed life always found a way to ruin certain plans of glory and triumph. And well, life would treat these Sith no differently. The migratory Taung arrived to Yesmireen and with them, they brought a new way of life. Initially, the two cohabitated peacefully on the planet, but this peace they held, was very brief. Fighting and all out war erupted between the two as each struggled to ascend to undisputed power over the over. Heavy losses would be dealt to both sides, leaving each species' numbers on the planet dwindling. It's not exactly known as to what drove the two species to be inevitably wiped from the planet, but as the Galactic Empire rose under Palpatine and the next wave immigrated to the planet, neither remained. Gone were the Taung and the Sith; their constructs and temples being the only proof of their existence there in the years before.
This new wave of arrivals brought more advanced technology to the planet and even began construction on cities that would cater to a more modern feel. They moved to map the planet and learn of their new home, its life and its resources. In their exploration, they discovered the remains of bygone civilizations and the font of power they heavily drained in their pursuits of greater knowledge and power. Molgeth had become significantly less than it had been, no longer teeming to the degree it had when the Sith had first taken to it. However Molgeth was not the only font in which they discovered. No. In fact, in one of the deep dives into the many caverns and caves that dug themselves all across the planet, the explorers and scientists came upon another bastion of power, this one as weak as its counterpart and likely why it had not been discovered before. So far from the surface, it would come as no surprise that there had been no trace of previous excavation or activity among its grounds. Serin lay untouched and untainted. A font of the Light Side of the Force.
This discovery opened a vast array of questions. Why was it here? What lead it so that this planet would possess two Force Nexuses? What effects would the two play in conjunction with one another?
As the many scientists dove into their research to try and answer these questions, they discovered a great number of things. For one, many would come to a conclusion that it was because of Molgeth and Serin that Yesmireen held such chaotic weather patterns. Storms that would seeming fabricate in clear skins and well out of the season that might seem appropriate for that weather to appear. It would even succumb to the periodic Force Storm that would ravage the surface of the planet below. Additionally, what has come to light in recent discovery is thus. Molgeth and Serin were not actually two completely separate Nexuses, but instead, one Nexus that found itself split. Long before any life found evolved on the planet, Yesmireen was chaotic and ever changing. A shifting blob of molten rock of massive sheets of ice. There were no rings. No moons or other satellites. What atmosphere did exist here was thin and acid, lacking any such revolution that might cater to life. It was simply violent and unlivable. What scientist discovered however, was something that had the potential to revolutionize their very way of analyzing the planet. Traces of elements not found anywhere inside their began to surface as excavation efforts penetrated deeper and deeper into the world's crust. Theories would arise that would lead them to a terrifying truth. Long before any life found a foothold. Long ago, it seems an astronomical object collided with the planet caused a great transformation in the system. Debris flung itself into the void around Yesmireen, but instead of escaping all together, was captured in the planet's gravitational pull encircling it the rocky rings it has today. Furthermore, the catastrophic changed, paved the way for life to eventually emerge on the surface.
Since this point, the planet has become what it is today. A fascist government built upon consumerism, but on the backs of this very prejudice society. Alien species here, in everything but name, were slaves to their human overlords.
Edited by Alden Akaran, 02 December 2019 - 03:28 AM.