​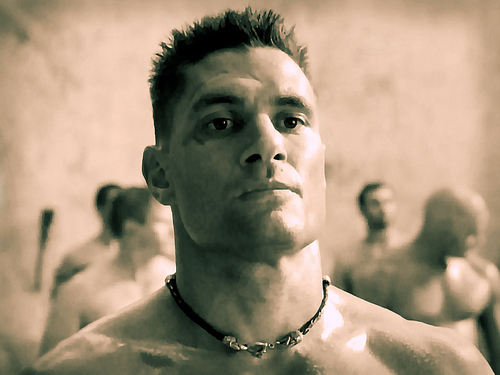 Full Name: Braxus Zambrano
Nickname or Alias: Darth Prazutis, The Lord of Lies, The Great Deceiver,
Titles: Shadow Hand, Supreme Commander of Sith-Imperial Forces, Warlord of Rattatak, King of Thule, Guardian of Bastion and Dromund Kaas, Avatar of the Black-Iron Tyrant, Uthax'ra the God of Deception, Ya'zid-Rah Yog-Suuli Glaaki the Undying, Slayer of the Kr'ylland Six, First Trident of Udum, Bloodsoaked Desecrator, Warmaster of the Bloodreaver Legion, Blighted Bulwark of the Dread Shadows, Last Student of Narr'ahazii the Fathomless One, Buja'iin the Many Faced Demon, Overlord of the Great Beyond,God-Prince of the Epicanthix

Species: Epicanthix (Enhanced Clone Body) (Great Old One)
Age: Unknown
Gender: Male
Height: 250cm / 2.5m (8'2")
Weight: 300kg (661.387lb)
Physique: Endomorph
Eye Pigmentation: Emerald Green (Normal), Red-Rimmed Orange (Dark Side)
Hair Color: Jet Black
Skin Complexion: Light-Skinned

Occupation: Shadow Hand of the Sith Empire
Primary Allegiance(s): The Sith Empire
Contractual Allegiance(s): N/A
Current Status: Alive
Homeworld: Panatha
Known Residences:
Languages Known:
Aurebesh

High Galactic

Epicant

Bunduki

Huttese

Common Sith

High Sith

Mando'a

Twi'leki

Cheunh

Sy Bisti

Binary

Shyriiwook,

Various Maenan Languages
Languages Spoken:
Galactic Basic

Epicant

Bunduki

Huttese

Sith

Balc Speech

Massassi

Mando'a

Anzati

Echani

Thyrsian

Various Maenan Languages

Force Sensitivity: Force-Wielder
Known Alignment: Dark Side of the Force
Force Rank: Sith Master

Marriage Status: Married
Spouses: Braith Achlys-Zambrano
Children: Venthis Zambrano, Solomon II Zambrano, Vigdis Zambrano
Grandchildren: N/A
Parents: Mikael Zambrano†, Dahlia Zambrano†, Saena Zambrano†
Grandparents: Dagon Zambrano†, Tabitha Zambrano†
Aunts & Uncles: Servelus Zambrano, Zoekaya Zambrano,
Nieces & Nephews: Kaine Zambrano, Mordecai Zambrano, Saeth Zambrano
Great Nieces & Nephews: Sarlow Zambrano, Mavriana Zambrano, Ephraazel Zambrano, Alvarex Zambrano, Ansgar Zambrano, Xathrael Zambrano, Elani Zambrano, Vivienne Zambrano, Enoch Zambrano, Slade Zambrano, Keira Ticon (Daughter-in-Law), Annaliese Zambrano, Reinhard Baelor (Son-in-Law), Aeron Zambrano, Arkaitz Zambrano, Sethaius Zambrano, Izevel Zambrano, Isley Verd (Son-in-law), Abaddon Zambrano, Vaulkhar Zambrano, Adrastia Zambrano, Thyne Zambrano, Lucille Zambrano, Adenn Munin (Son-in-Law), Evelynn Dorn†, Erebos Zambrano, Vylythis Zambrano, Serin Zambrano, Savara Zambrano, Tolhesten Zambrano, Yasmina Ishtar Zambrano, Grigore Zambrano, Lenusa Zambrano, Aurelia Zambrano, Ancius Zambrano†, Artemisa Zambrano, Lok Munin (Son-in-Law), Krivkov Zambrano, Nikishina Zambrano, Kadurin Zambrano, Aksyonov Zambrano, Mekhantyev Zambrano, Barentsev Zambrano, Farah Zambrano (Clone), Jabou Zambrano, Amat Zambrano, Kabir Zambrano, Boro Zambrano, Alanso Zambrano, Tashet Zambrano, Zam Zambrano (Son-In-Law), Raya Zambrano, Adir Zambrano, Ebele Zambrano, Kassandra Zambrano, Joycelyn Zambrano, Evaelyn Zambrano, Jahangir Zambrano
Siblings: Maegor Zambrano†, Talia Zambrano II†
Cousins: Georlayn Zambrano, Maria Natalja†, Cennika Hawk, Lara Zambrano, Ebiah Zambrano, Choli Vyn, Pravus Zambrano, Mortarion Zambrano, Chaddeus Zambrano
Lovers: Falaa Pha†
Acquaintances: Taeli Raaf, Darth Voracitos, Darth Saarai
Master: Kaine Zambrano
Apprentices: Venthis Zambrano, Solomon II Zambrano, Khonsu Amon

Face Claim: Josh Brolin (Photoshopped)
Voice Sample: Rick Wasserman, N'Zoth
Theme Song: TBA
Known Skills:
Master of the Dark Side of the Force, capable of producing most Dark Side Force abilities without great effort

Proficient in Reality Manipulation, Madness Manipulation, Avatar Manipulation, and Shapeshifting

Master of Sith Alchemy and Sith Magic

Exceptional lightsaber duelist; skilled in all lightsaber forms, favors Djem So & Juyo / Strong Style

Highly Proficient with one-handed weapons, two-handed weapons, polearms, ranged weapons, and a master of sniper rifles

Master unarmed combatant; trained in Epicanthix, Echani, Thyrsian, Mandalorian and Hellyni martial arts as well as Teräs Käsi

Trained in the arts and abilities of the Bloodreaver Legion style of fighting

Capable starfighter pilot

Qualified knowledge of Human and Alien anatomy, particularly for use in torture and medical experimentation

Competent slicer
Distinguishing Features:
Sith rune tattooed into forehead as an homage of Sith Lords like Exar Kun

Sith scarification on his torso and arms

Maenan scarification and tattoos on his entire body

Distinct scar tissue over healed wounds
Traits:
Education:

-

Grey Eminence

- Mastermind Theologian

- Midas Touched

- Elusive Shadow

- Brilliant Strategist
Health:

​

- Grievously Scarred

Genetic:

​

- Strong

- Inbred
- Giant
- Brawny

Lifestyle:

- Master Schemer

- Administrator

​

- Duelist

- Impaler

Personality:

​

- Diligent

- Wroth

- Ambitious

- Proud

- Deceitful

- Arbitrary
- Brave
- Cruel
- Zealous

Leadership:

​

- Aggressive Leader

Kinslayer:

​

- Kinslayer

Personality and Traits:
"Fight every battle everywhere, always, in your mind. Everyone is your enemy, everyone is your friend. Every possible series of events is happening all at once. Live that way and nothing will surprise you. Everything that happens will be something that you've seen before."
Braxus in his core is a cunning, unpredictable Machiavellian, as well as a ruthless manipulator of court politics as well as people. Braxus was extremely intelligent which is easily viewed in the various educational programs and academies that he took part in, scoring in the top of his classes. He possesses a voracious hunger for knowledge and places a great value on it and information. Braxus was proven to be extremely patient with a willingness to follow plans for years to see them through.
"Always keep your foes confused. If they don't know who you are or what you want, they can't know what you plan to do next."
One of the most dangerous qualities about Braxus Zambrano is he is an extremely distrustful individual. Many who know him have no idea just how shrewd and calculating the man is. He is a flawless actor who is able to put up a persona in a moment's notice and this helps in deceiving his allies as well as his enemies into falsely believing the auras of trust and compassion that he puts up. An instinctively treacherous individual who had absolutely no problem killing or causing the deaths of his allies which he did on numerous occasions. He disposes of people around him like one replaces clothing or furniture they no longer need.

The most significant traits that help his skills to this end begin with his incredible charisma. One of the most powerful tools at his disposal is his voice as he is able to both inspire and convince many allies to follow him, as well as corrupt and convince others to do things they would normally never do. In recent years his advancement deeper into the dark side has diminished his capacity for many human emotions such as love. It's often said that on occasion the rare eye can see that while he smiles Braxus's eyes don't.
"Sometimes the best way to baffle them is to make moves that have no purpose, or even seem to work against you."
​What makes truly makes him dangerous is just how unpredictable Braxus Zambrano truly is. Nothing about the man has patterns and his actions are nearly impossible to predict. Even harder to understand are his motives which to even his closest family remain entirely unclear. Many of his actions often have no purpose or even work against his own agenda leaving those standing against him confused, and in their confusion the true plan comes full circle leaving them in broken heaps in his rearview. These qualities have made the cold, sociopathic Lord of Lies a truly dangerous and terrifying being to cross paths with.

​"The strong do what they will and the weak suffer what they must"
One of the few positive qualities that make up Braxus Zambrano is that he's an exceptional leader. He has proven time and time again to be an excellent ruler his gifts in administration have helped the man to act as the second in command to Darth Carnifex for several decades running the vast empire of House Zambrano even during times when the Dark Lord was dead or unavailable to his own people. These gifts continue to the battlefield where he's shown to be a highly capable commander with an observant eye to use all the tools at his disposal.​

Braxus's disregard for life other than his own gifted him with a very dry, cynical sense of humor where he often laughs at the expense of other peoples pain and suffering. Perhaps one of the most unusual qualities he possesses along with his nephew Kaine Zambrano is the loyalty and close friendship between the two monarchs that run deep. Even in beings who care only about themselves they've shown loyalty and faith to one another.
Edited by Darth Prazutis, 06 November 2019 - 06:55 PM.